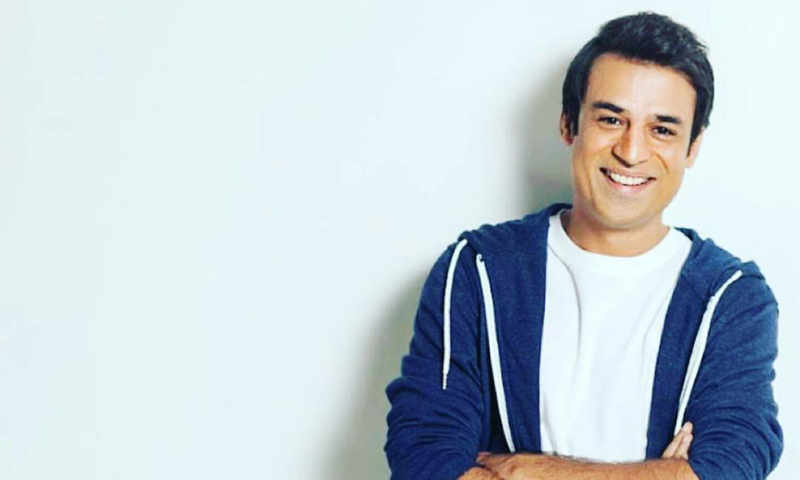 I want to work from today until the end of 2020 and release three films, Adnan

Shah-famed film maker Adnan Sarwar plans to release three films by the end of 2020. The actor-cum-director revealed his future plans in an exclusive interview on the sidelines of an event, with a leading local magazine.
Of latest, Adnan directed and acted in Motorcycle Girl that released last year with starlet Sohai Ali Abro in the lead role. He was recently awarded a trophy at the Beyond Beautiful Awards Gala Night for making a film that attempted to break stereotypes surrounding women.
"I am working on a couple of films at the same time," Adnan responded when asked what's coming from him next.
"I am basically scheduling a bunch of releases up until 2020. I have signed a couple of them with different genres; one is near completion. I want to work from today until the end of 2020 and release three films," the Shah director said.
Sohai Ali Abro's 'Motorcycle Girl' to release on April 20th, 2018
Giving away more tidbits on his upcoming films, Adnan revealed that they are not yet finalized. Some of them are in the scripting phase while others are yet to be written.
Adnan made his debut in the film industry with biopic Shah in 2015. His second venture was the 2017 Motor-cycle girl, based on the life story of Zenith Irfan, Pakistan's first female motorcyclist who travelled across Pakistan solo on a motorbike. Both of these films were about real personalities. We are glad to know the filmmaker will now be experimenting with other genres as well.