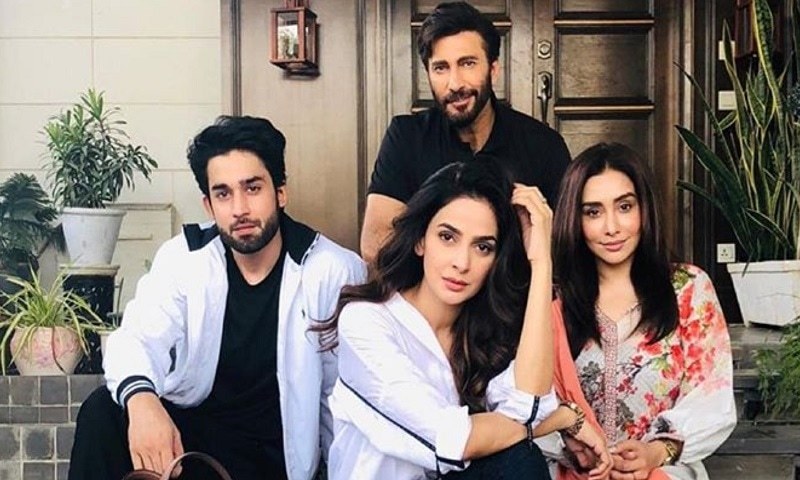 Cheekh has managed to create sensation and to get the hold of attention from every household due to its riveting topic. It a joint production of Fahad Mustafa and Dr. Ali Kazmi.
This episode starts from Nayab's family attacking Wajih in his own house as Nayab took his name before dying. When the police asked her who the culprit is, Yawar and Mannat saved him but Mannat later questioned Wajih to which he replied that he saw Shariq following her when he was high.
Mannat took him to the police station to testify but Wajih's brother tried to intervene and told him that it's not a good idea to get involved with the police. Wajih emotionally blackmailed his brother into believing his innocence and stating that Shariq is the real culprit. Yawar told him that he'll make it sure that no one questions him any further.
The drama has taken a new turn where Mannat is trying to get justice for Nayyab and everyone telling her to get over the incident. Even her husband Shayan seems upset over the way Nayab's father behaved with Wajih and irritated by Mannat who is grieving for her friend. He told him again and against how he needs to get over the incident.
Crying for Nayab seems like a catharsis for Mannat and after every round of crying, she seems like mustering the courage to face what happened and to figure out what to do next. Mannat has shown to be emotionally attached with Nayab and no one is trying to understand her pain. She hasn't got the emotional support as everyone is upset over the behavior of Nayab's family and busy in proving Wajih's innocence. As the episode moves further, I really hope that Nayab get this support from her husband when he returns and helps him in this battle.
Cheekh Episode 3 in review: The mystery intensifies!
Finally, Nayab's actual statement "Raja Bheria Nikla" made it to Mannat and the inspector Amir Khan finally tells her everything. He revealed that Shariq has testified and told the police that when he saw Wajih he was standing at the last stair. Well, when the drama started I kind of thought that Yawar was the main culprit even when the episode started it could be felt from his gestures that he was the culprit as he sighed in relief when Wajih took Shariq's name to the police. But as the episode progresses, it was made obvious that Wajih was the real culprit. Because calling Wajih as Raja was kind of Nayab's and Mannat's inside joke. The servant Saleem and Shariq were two witnesses that confirmed Mannat's fears.
Saba Qamar is excellent. In every scene you could feel Mannat's pain because of how perfectly Saba Qamar portrays her emotions. The whole team is doing great up til now showing this sensitive topic without glorifying or romanticizing the culprit.