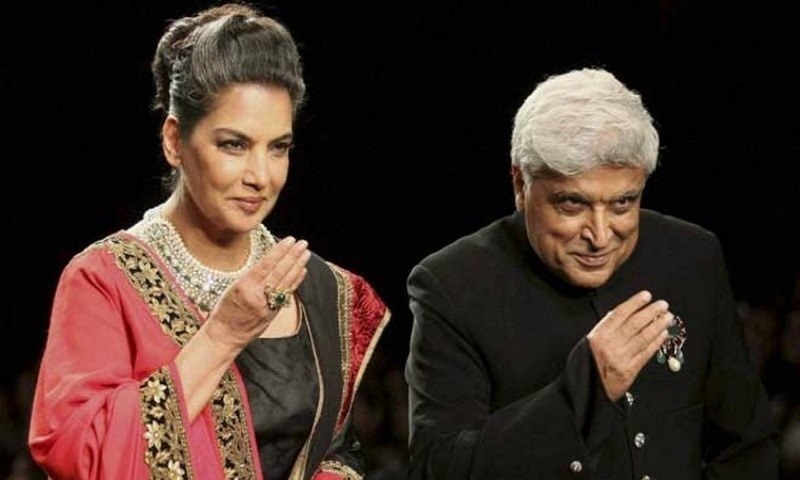 Shabana Azmi and Javed Akhtar set to attend the event

Kaifi Azmi is one of the eminent Urdu poets of India and a prominent member of the progressive writers movement (Anjuman Taraqqi pasand Musannifin, 1936) who worked on the literature and brought it to the Indian film industry by serving as a writer, lyricist and actor.
In order to celebrate his work and services towards Urdu and his role in the progressive writers movement, the Arts Council Karachi is arranging a tribute in honour of Late Kaifi Azmi.
In this regard, many guests have been invited from across the border that include Azmi's daughter, Shabana Azmi who is one of the finest actresses of the Indian Film Industry and social and women rights activist. Both of her parents lead a very social life and played their roles in the theatre and film industry. Javed Akhtar is also to attend the tribute who is Shabana's husband and a famous Bollywood screen writer, lyricist and Urdu poet. He like his wife also belongs to a very talented family of writers and poets. His great great grandfather was an Islamic scholar and played an important part in the First Independence Movement of India in 1857.
Arts Council Holds Event to Raise Human Rights Awareness!
They will be speaking about Kaifi Azmi and their family, his life and his remarkable services towards Urdu language in India. From within Pakistan, writers like Zehra Nigah (sister of Anwer Maqsood), poets, professors, other leading people from the film industry and some media personals have also been asked to attend the event and celebrate the Azmi family and their remarkable works.
The event will be publicized as per the sources.
This celebratory event is going to take place later this month on 23rd and 24th February in ARTS COUNCIL of Pakistan KARACHI.