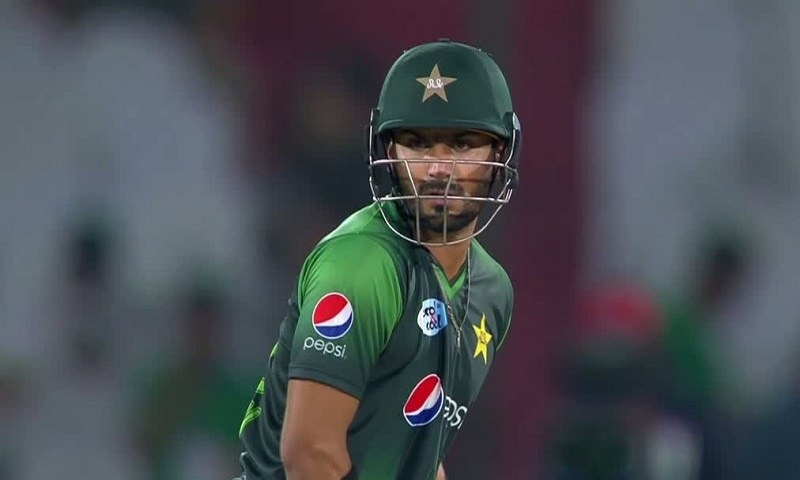 While the cricket board, has become a little less trigger happy, fans remain committed to this ideology. Some have the gall to criticize Babar Azam for being selfish. Those who score run in losses are labelled 'selfish' players. The trigger happy approach breeds insecurity amongst players because of which some may play for their place in the side. It's a vicious circle and a country which rarely produces quality international batsmen, this trap and can eat up talented ones.
The latest one caught in this melee is Hussain Talat. A highly rated batsman who has often shown glimpses of his talent for Pakistan and Islamabad United. He hasn't looked out of his depth even in South African conditions, against decent quality bowling. In the past decade, can we name any young batsmen who have performed like Talat away?
T20 Cricket ultimately is about run scoring
Yes, Talat at this point of his career, isn't someone who would hit 30 runs in an over. He is hit and miss when it comes to hitting sixes. But if he is to bat at 3, during his career, he doesn't have to be a big six hitter. In these two matches, Pakistan faltered because their designated finisher Asif Ali and Faheem Ashraf (in the 1st game) failed to do their jobs properly. Could Talat be more proactive? Sure. Could he cleverer when trying to bludgeon the ball over the ropes? Sure. But in a world where each player has a specialized role in the batting line up, there have to be lower order hitters who can clear the rope.
Pakistan will have to continue to back Faheem Ashraf and Asif Ali, to come good. They at least have the power to execute and attempt those strokes. While the top order looks sorted with Fakhar, Babar and Talat, there is work to be done at the other end. There will be days bowling doesn't come off. The team needs the batting unit to fire, not just one or two players.
Laying into Talat will only damage him and in the long run hurt Pakistan. Whenever we get a batsman with decent ability, he should be treated with kid gloves. Our past experiences are haunting.