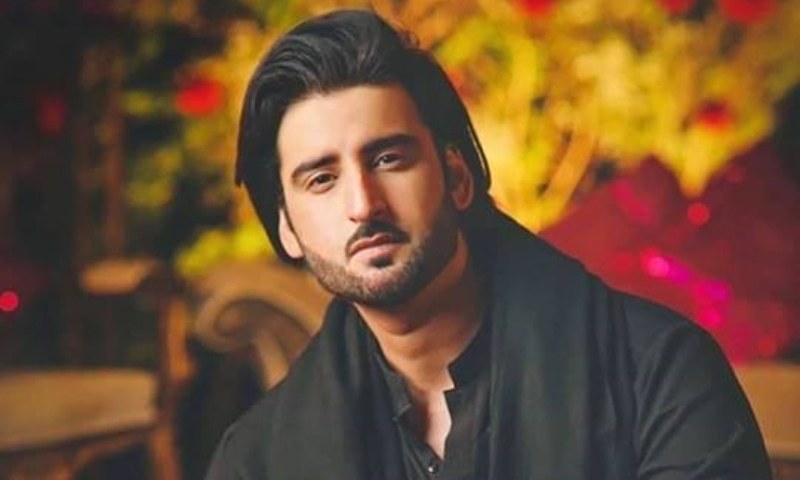 The actor has a interesting year lined up as he chatted with us about another upcoming play and something for the web
Aagha Ali is one such actor who has carved out a very steady and loyal fan following for himself in the industry, based purely on merit. A singer as well, Aagha also made news with his song Mein Wohi Aashiq and even got a record deal with ARY Musik to release his album Rockstar. With him winning us over in Band Khirkiyan, the actor is busy shooting left, right and center with new projects and has bagged another drama with 7th Sky Entertainment this time.
So with us eager to know more, we reached out to Aagha and below is what he shared with us,
"It is being directed by Shakeel A Khan and is a beautiful story penned down by Saira Arif that revolves around three major characters including myself, Hina Altaf and Amar Khan."
Read : Aagha Ali Gears Up For A Romantic Comedy After 3 years!
Talking a bit about his character, Aagha revealed, "I am playing a very rich young guy, who is sensitive, stylish and this time even positive."
.
With us glad to hear that, the shooting of the yet to be titled play is expected to begin from 10th February . So what will the rest of the year be like for the talented star was what we couldn't help but ask him near the end.
"Aagha the singer will be releasing two songs. I'm also working on a project where my fans will get to see me singing live in every episode and it's for the web."
Adding further, Agha said, "Aagha the actor will be now busy with shooting two dramas,one is this one and the other one is with Dilawar Malik Sir who directed Landa Bazaar. I rejected seven drama serials in like two months altogether right after 2019 started as Band Khirkiyan did way more than I expected and Zain the character will surely live forever so after Band Khirkiyan it took me a while to decide what to do next."
With Aagha having finally made his decision, we are looking forward to seeing more of him this year as he is someone who always tries to go beyond the goals set by himself.