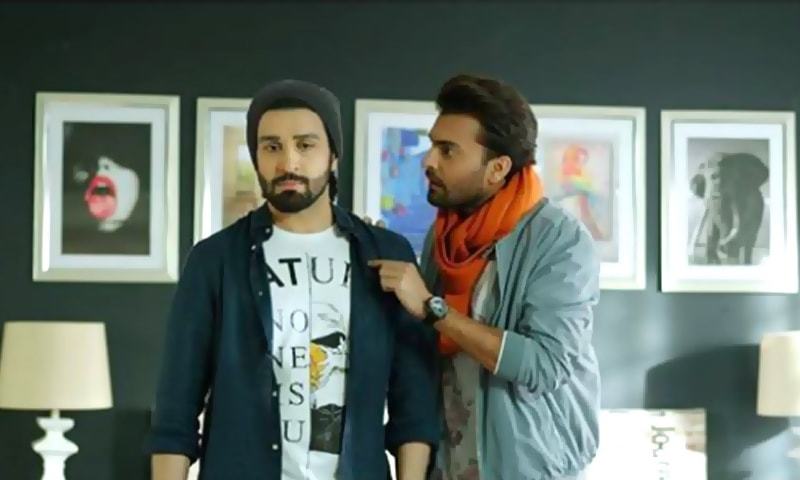 Cinema in Pakistani has indeed turned over a new leaf in the last couple of years. 2019 will witness many aspiring TV actors that will take Lollywood to the next level on the world stage.
Films are a director driven medium. With millions at stake, the pressure is immense. Making a film also requires an unshakable amount of dedication. After making a splash with back to back hits "Karachi Se Lahore" and Lahore Se Aagey, Wajahat Rauf has already completed shooting the first spell of his third film which he refers #3 as of now. Articulate, passionate and intelligent, Wajahat's candor and belief in himself is refreshing and inspiring, to say the least.
Wajahat was super excited while introducing the two leading men Azfar Rehman and Asad Siddique. His Instagram post couldn't stop praising the boys for doing a kickass job!
The film stars two of the finest actress we have in the industry. Mehwish has proved her mettle ample times in Lollywood but this would be Zara Noor Abbas second film technically. She will officially be debuting with AsimRaza's "Paray Hut Love" where she plays the second fiddle.
Apart from the two leading ladies Wajahat's son Aashir would also be seen essaying an important role. Well we are all excited about the film as it has managed to create quite a buzz as of now.
Analyzing the first look of the film it surely looks a romcom as it has two pairs onboard. We hope that Zara and Mehwish would have a meaty role to portray and won't be utilized merely as props revolving around the hero or just doing item songs.
Earlier, Karachi Se Lahore 3 was scheduled to go on floors as the star cast was also finalized but it go shelved due to unknown reasons. Interestingly Zara Noor Abbas and Asad Siddiqui were also a part of the film.
Mehwish has recently done a web series with Rauf titled "Enaaya" which aims to be the first Pakistani Web series released by Eros Now. The polarized web series is being liked by some and also criticized for using cuss words ample times. Well it's unfair to be judgmental to early as we have the entire season to see and decide. Mehwish recently shot for Wajahat's show "Voice Over Man" as well.
There is something about 2019 which is really special as the year progresses the audience will witness back to back exciting releases lined up. Young filmmakers are coming up with great content and it's a healthy sign that filmmakers over the years have been able to bring back audiences towards the cinema halls, even in the digital age. We have some really big films locking horns at Eid-ul-Fitr and Eid-ul-Azha, we hope all the films will do well bringing in heavy footfalls of viewers and proving to be successful ventures for their makers.