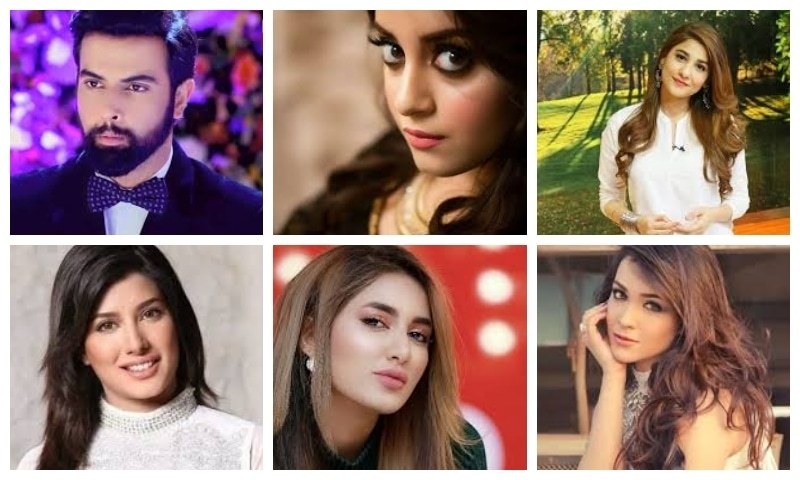 This fever is contagious!

First it was Dubsmash, and now its Tik Tok (formerly musica.ly). Like a viral wave that has taken all with them, everyone is joining the bandwagon, and what amusing gimmicks our stars are coming up with!
One of the cutest is, of the young actress, Hina Altaf,
Then, we found one more young actress of ours, Yumna Zaidi, doing a duet on Tik Tok. These videos certainly let us see our actors and actresses in a different and more animated form.
The beautiful Humaima Malik joined in, too. This one is with her famous, patent "Bol" dialogue hilariously twisted.
But no one can beat the videos our actor, Noor Hassan is uploading. He clearly has the Tik Tok fever. We can't decide which one is better. He has one video with almost everyone he has acted alongside, and also with his family. Trending these days, as the latest, are the ones he has with his mother.
And then, there is this adorable one with his niece, featuring Fahad Mustafa's dub from his gameshow.
This one with Saba Faisal, is just priceless.
Zainab Ahmed and him, have a number of duets, too. This one, will definitely have you rolling on the floor, laughing.
His videos are addictive, and also pretty difficult to choose the best from. Here is the Simran and **bau jee* scene from the movie "Dilwale Dulhaniya le Jaye Gay", but in quite a different light.
Exclusive: Sanam Chaudhry and Noor Hassan Begin Shooting For Drama "MeerAabroo"
HIP hopes you enjoyed the videos as much as we did.