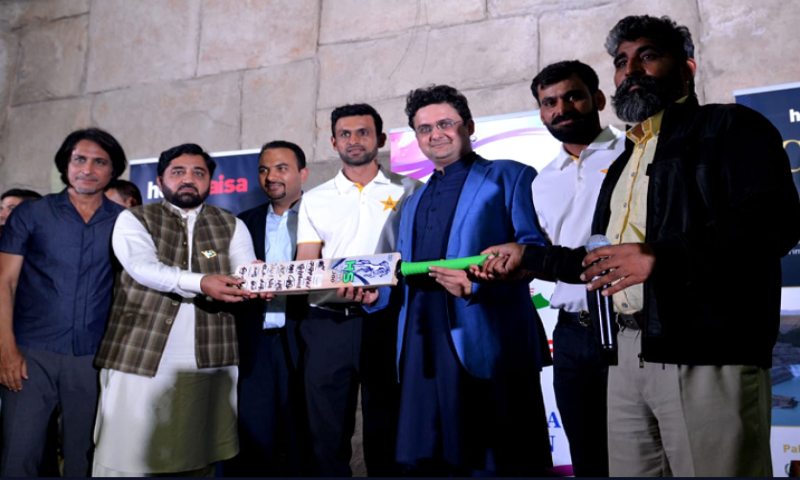 Pakistan Cricket Team supported the decision of Prime Minister of Pakistan and Chief Justice of the Supreme Court of Pakistan to build Diamer-Bhasha and Mohmand Dams. The Green Team, along with Cricketer turned Commentator Rameez Ahmed Raja and Senator Faisal Javed Khan attended the event in Johannesburg on Sunday. The event was organized by PTI South Africa President Mr. Zahid Afzal.
3.7 Crore Rupees were raised in the event for Diamer-Bhasha and Mohmand Dams. A bat signed by Prime Minister Imran Khan was auctioned for 3 lac rand and a ball signed by him went for 70,000 rand.
Senator Faisal Javed addressed the event. He thanked the Pakistan Cricket Team and Pakistani community in SouthAfrica who made the event possible. The senator also thanked the Former Chief Justice of Pakistan who initiated this fundraising campaign to build Diamer-Bhasha and Mohmand Dams.
Stars Come Out and Donate to Support PM Dam Fund
The Prime Minister and Chief Justice of Pakistan Diamer Bhasha and Mohmand Dam Fund accounts have been opened in each and every bank of Pakistan and has so far received an amount of Rs. 9,501,315,135/- A good part of this amount has been donated by overseas Pakistanis.