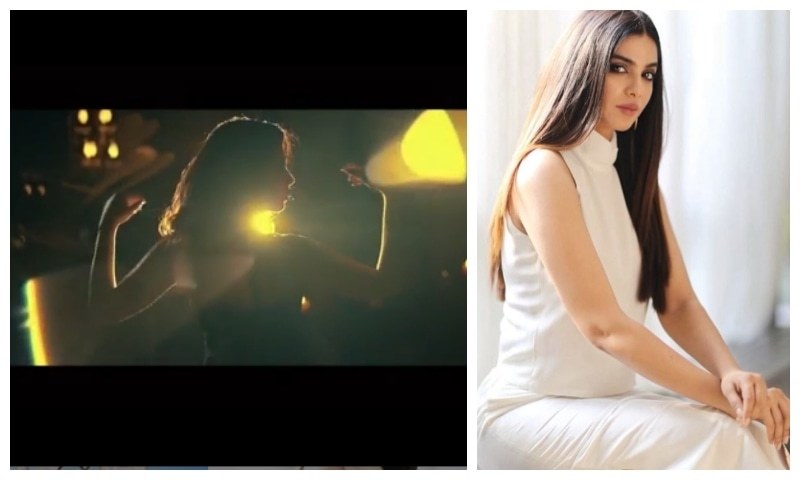 Sonya Hussyn's is a name that needs no introduction. The talented actress has wowed us with her amazing performances in dramas and now she's all set to take up upon films with her second cinematic outing, Tich Button.
And now, impressing the audience, Sonya has shown us her sultry side in teaser of Shany Haider's Kahaniyaan shedding her drama image completely.
Sonya is one of those versatile actresses of the Pakistani industry who are willing to take challenges, be it performing a difficult role in Kaisi Hai Tanhai or taking upon a challenge in Meri Guriya. Sonya certainly knows how to turn the odds in her favor and making her performances look amazing and we're expecting the same from the Kahaniyaan's teaser.
The 18 sec teaser binds one to the screen and without blinking an eye all your attention will be attracted towards Sonya and nothing less. With a very catchy tune to it, we are sure that Kahaniyaan will raise the bar for Pakistani music once again.
Also read: Sonya Hussyn No Longer A Part Of Film Sorry: A Love Story, confirms Faysal Qureshi