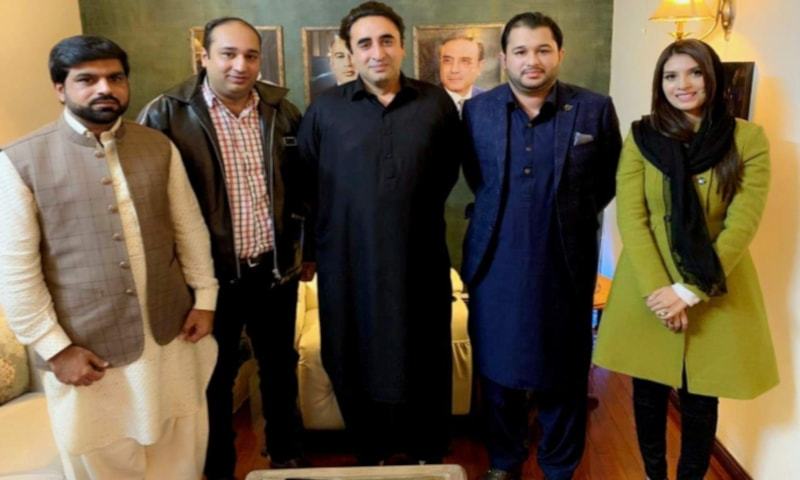 Do you remember Saeeda Imtiaz? The beautiful actor and model gained much fame when she was cast in Kaptaan, the film based on current PM Imran Khan's life as his generation's leading cricketer and his subsequent foray into philanthropy and politics. Saeeda caught the nation's attention with her ravishing good looks in the film's teasers and trailers, playing the former wife of the PM, the fashionable and graceful Jemima Goldsmith.
While Kaptaan, which has been in the making since 2011, never made it to theaters, Saeeda moved on to other projects and modelling assignments. She was seen performing opposite Danish Taimoor as one of the female leads in Javed Sheikh's Wajood, released last year on Eid-ul-Fitr. Wajood did not fare too well at the box-office.
Saeeda Imtiaz talks about Kaptaan
Since the last few years, rumors were also afloat that Saeeda had political career plans and a possible affiliation with the Pakistan People's Party (PPP). She was spotted in Lahore at PPP Senator Jahangir Badar's first death anniversary in November 2017, which set the grapevine abuzz.
In December last year Saeeda announced her intention to join the PPP following a meeting with party chairman Bilawal Bhutto Zardari at Bilawal House in Lahore. On joining the political platform, the actress had stated that it was every patriotic citizen's duty to serve the country and that she found Bilawal Bhutto's vision for the nation to be impressive, as reported by 24 News.
The latest is that on February 4, Saeeda was formally notified through an appointment letter by senior politician Qamar Zaman Kaira for her selection as PPP's Central Punjab Deputy Information Secretary. Her appointment was confirmed yesterday in a tweet from PPP Punjab's official social media account.
The Wajood starlet is one of the many showbiz personalities in recent times to have entered politics. When former president Pervez Musharraf launched his political party APML in 2010, stars such as Atiqa Odho and Ghulam Mohiyuddin famously joined that platform. Later bhangra pop-star Abrar-ul-Haq joined PTI while film and TV actor Sajid Hassan joined PPP just in time for last year's elections. Only last month, the popular lollywood-era star Moamar Rana, seen in last year's Azaadi, announced joining the PPP as well. His reasons for joining the party were reported to be similar to Saeeda's.
With recent flurry of stars and celebrities joining political parties, it seems political temperature has heated up a notch. While the journey of her political activism is still to be charted, Saeeda's exposure to television, cinema and the fashion industry would strengthen her capabilities to handle the public relations and daily organization related tasks associated with her party designation. It also seems that political parties have much to gain by adding celebrities who already have certain public recognition among their ranks.