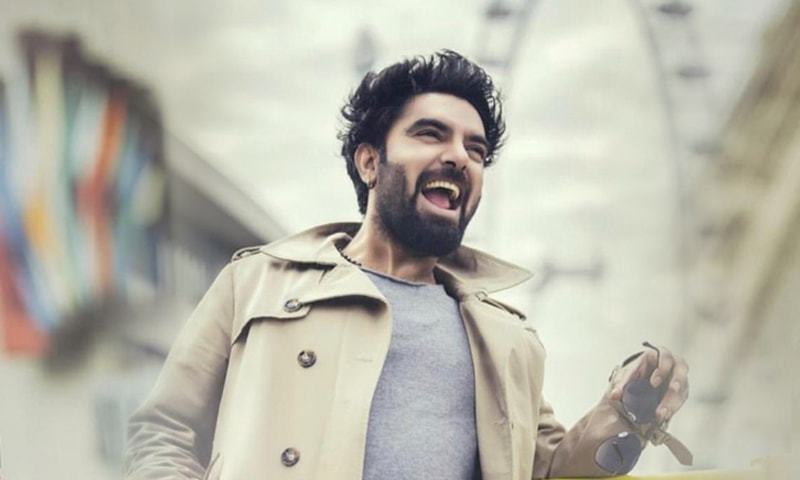 Yasir Hussain on why he won't be taking up mediocre projects even if offered big bucks for that

He has had people raving about his comic timing ever since he made a splash at the 15th Lux Style awards. Lollywood wasn't far away and he soon made his presence felt strongly in 'Karachi Se Lahore' which won hearts all across. Without any popular family lineage or a godfather to back him, Yasir has managed to make a mark with his versatility.
Hussain knows how to make an impression. He walks in confidently and tackles every question – even the not-so-comfortable ones – rather confidently. HIP catches up with Yasir at his candid best.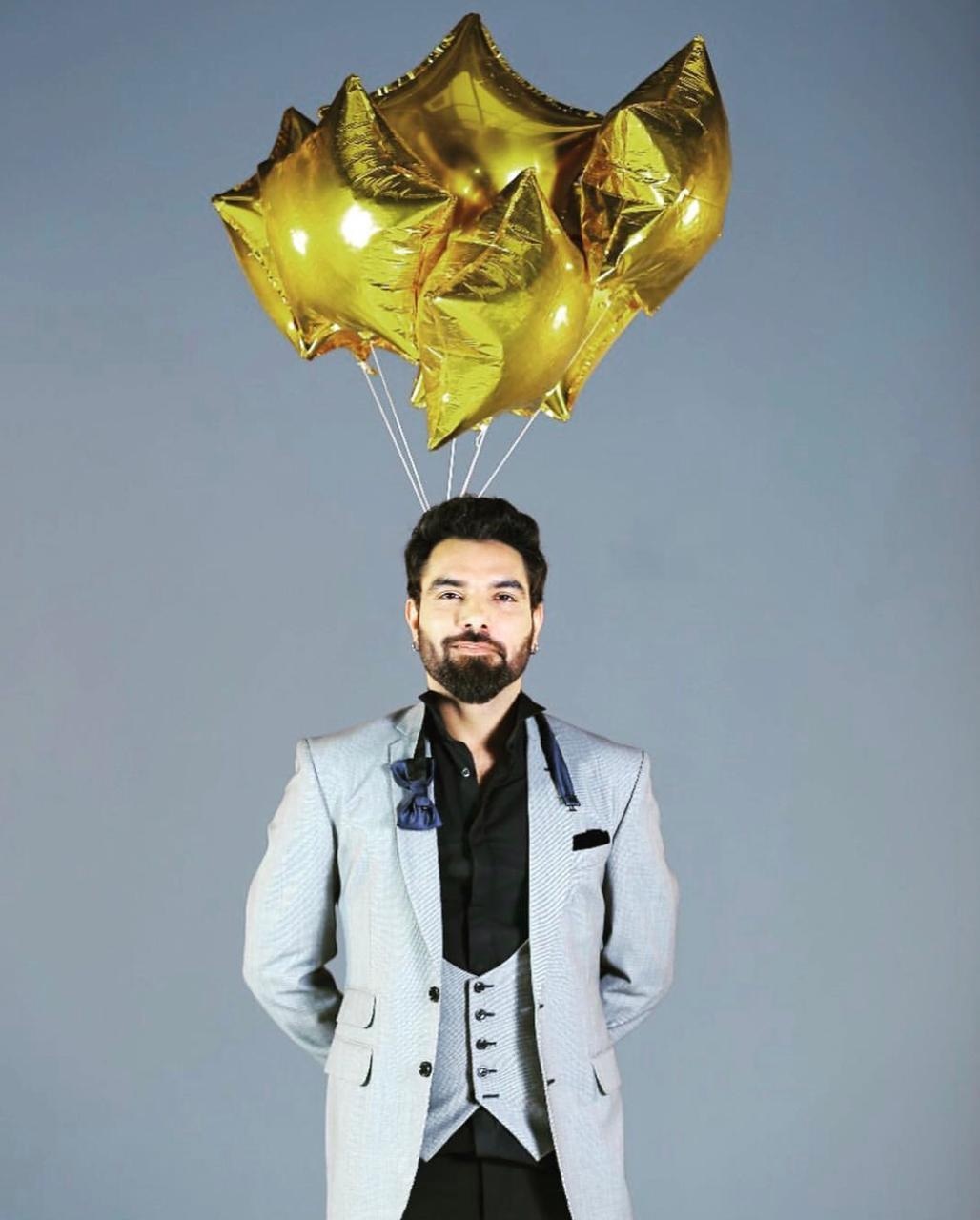 Yasir Hussain Is Returning to Theatre After 7 Years With "Nach Na Jaanay"
HIP: What did it take to become Yasir Hussain? Or it just happened
Yasir Hussain: Let me put it this way, just be yourself and you'll become Yasir Hussain.The industry - audiences started recognizing me after my appearance in Lux style awards and my first film Karachi Se Lahore.
Once I was asked this question that how did I manage to get overnight fame in TV and films to which I sarcastically replied (One day while struggling in theater, I slept and woke up after 12 years and got famous. (laughs)
Not many people are aware of the fact that I am a theater artist. I was 16 when I did my first theater play (Phantom of the Opera). My role was of a sculpture who was just sitting aside, couldn't move, had no dialogues in the entire play. Therefore slow and steadily I did small roles in theater and started getting work.
HIP: What has your journey from VJ to an actor been like? Do you think a theater background helps an actor to excel in any medium?
YH: I am a theater actor first then a VJ.I was writing plays for theater during my initial days. I worked at K2 channel for a couple of months in Islamabad. Later on I was approached by Aag TV as a VJ. I got the opportunity to work with Naveen Waqar and Anoushey Ashraf who at that point of time were on top of their game.
HIP: It took a little while before the industry and the audiences started taking you seriously as a star. How has your life changed now?
YH: I really don't know how to answer this one; honestly I don't consider myself a star. In my opinion Atif Aslam, Mahira Khan and Fawad Khan are star material. People don't take me seriously; they assume that I am funny all the time. Comedy is often being perceived an easy job, although making people laugh is a challenge within itself. Unlike Pakistan, it's a big moment for an actor to introduce himself as a stand-up comedian all around the world.
HIP: You are the youngest in a family of twelve children. How significant your family has been in your journey to success?
YH: My parents thought that I would become an actor one day. They have been instrumental to my success. In fact my mom and dad were so possessive about me that they use to come to my school requesting my teachers to allow me to keep long hairs. My sisters have been wonderful by supporting my decision to be here.They sewed clothes for me during my childhood, even today they design clothes for my shows or movie premiers. I wouldn't have the courage and confidence to be what I am today, without the love and support of my family and they continue to push me to do better.
HIP: From a supporting role in Karachi Se Lahore to the lead character in Lahore Se Agaey, you have had an unusual career graph. How do you choose your movies?
YH: I have just done two films so far, in fact those films choose me. I feel it's time for me to choose something for myself. I prefer doing little work and won't be doing run-of-the-mill subjects even if I get big bucks for that. I was reviewing my career graph at wikipedia and interestingly I just did one big project each year be it a film, tele-film or drama serial. I enjoy my work therefore I will choose something I am excited about and allows me to prove my versatility.
HIP: Moti was a very well-acclaimed role and your portrayal was widely appreciated. What's the best compliment you've received?
YH: It feels great that Moti was widely appreciated and gave me recognition. It is inspired from a real life character i.e. my school friend 'Isaq' who was witty and stammered at the same time. He was superb fun when he kept is hand on my mouth in order to crack his joke first. This character was in my mind, we developed it and it did wonders for us. As for the complements, I was once at a radio show and we had a caller who was narrating me the dialogues of 'Karachi Se Lahore'. It took me by surprise when he revealed that he was blind and learned the dialogues just by listening to the film ample times.This was the best compliment for all my handwork.
HIP: Your sudden exit from 'Senti aur Mental' came as surprise to many. How did that happened?
YH: I was associated with 'Senti aur Mental' for quite a long time. I felt disjointed with the film at one point and wasn't enjoying it which ultimately became the reason for my exit. However my sister Schumaila Hussain has given the music of the film. The film comprises of ten songs. Besides producing the songs she has crooned a few of them as well.
HIP: As an actor, is it harder to find scripts which satisfy your soul?
YH: It's difficult for actors to find good scripts especially in today's time and age where loads of aimless work is done merely as a formality. Except a few, most writers are writing run-of-the-mill stuff which has nothing substantial to offer.
An actor excels with a combination of different aspects. We are small parts of the project who get more recognition as we have more access with the audiences other than writers, directors and DOPs. The team off camera analyzes the craft with a broader perspective. If the DOP doesn't project my face properly or the script doesn't have the potential to utilize my talent or the director is clueless about his work, resultantly the audiences will get to watch a mediocre product.
The script comes first from all. What is there in the story that should excite me to be a part of it? I wish our writers should come up with something special for me, as I now get bored of writing stuff for myself and then act in it too
HIP: Do you feel item numbers have become a compulsion in Lollywood movies?
YH: Item songs are part of entertainment just like a movie, play or shows. These songs exist because there's a demand for them. They have been an integral part of our films and weddings. Every era of the films had such bold songs and it makes me wonder, did the censor board even existed in those times. Madam Noor-e-Jehan has crooned many such songs. I don't understand the fact that all of a sudden why people have started to objectify and criticize it. Were we sleeping? Or we had deliberately closed our eyes towards it.
Today when discussions on feminism, me too movement and women empowerment have become the talk of the town, why does a woman doesn't "feels objectified" when they are offered to do such blingy item songs. Why do they compare themselves to edible products and inviting men to gaze upon them? I don't understand.
HIP: Can you name a movie and an actor you admire the most?
YH: I am a huge admirer of Humayun Saeed and Fahad Mustafa. My favorite Pakistani film is 'Punjab Nahi Jaungi'. Bollywood actor Amitabh Bachchan inspires me a lot.
HIP: The real test for any actor is to play different characters. What made you say yes to Baandi?
YH: As an actor one has to push himself hard, I know I can't be repetitive. I have the capability to do different roles as I have been doing it in theater many times. I once said in an interview that I am willing to play a negative character as I had the feeling of being type casted. Thankfully Baandi happened, my role was quite challenging and I said yes to it. The script was superbly written by Asma Nabeel. I shot for a quick thirteen day spell. The comic genre will always be special in my life as it became my recognition.
HIP: Does it bother you when people speculate or comment about your personal life and link you with your fellow actress?
YH: This is getting really out of hand; people need to respect our privacy, personal life and relationships. It really takes me by surprise when my sister calls me up and inquires to which actress I am getting married to? In our Asian culture such things really don't bother men, although it's unfortunate for the actresses who aren't aware of such link ups and face backlash. Sadly our media makes an issue over a tissue.
HIP: The 5th HUM award ceremony created quite a stir on social media. Is it hard to navigate the pressures of being an actor especially in the age of social media?
YH: Actors and controversies go hand in hand. Today, a celebrity has to face immense pressures related to work, opinions, relationships even marriage. As for the HUM awards, a person sitting behind the screen had an opinion, wrote something and vanished which subsequently stirred a controversy and unnecessary trolling. People didn't bother to read what I actually said and wrote about it on social media. People are using this platform to be more abusive, obnoxious and ignorant, filling the ether with their pointless babble. At times one does gets effected dealing with the negativity because my intention is never to hurt anyone.
HIP: Actors are always judged. You are judged for your words, you are judged for your silence. Do you agree?
YH: Yes, we are always judged. That's fine; after all you have made the decision to be a public figure! It's not just actors who are judged, I think every person is being judged for no good reason. But yes, at times it's tough, honestly. When I expressed my views on mental health a lot of other actors came up and spoke about it; the media also projected them in a positive light. I don't understand the fact that why seniors actors of our industry don't speak up (deliberately) on many accounts for example 'Royalty' which actors all around the world are entitled to get but unfortunately in Pakistan the much-deserved royalty has been overshadowed. There isn't any infrastructure due to which many actors are left deprived post retirement.
HIP: On a happier note, tell us about your upcoming projects in 2019? What is something you are willing to share with your readers that they might not know about you?
YH: I am returning back to theaters with Aangan Terha's prequel "Naach Na Jaanay" written by Anwar Maqsood. It's been a long gap of seven years since I performed for theater. I was fortunate to work in Angan Terha, Pawney 14 August and Sawa 14 August with Anwar Sahab earlier. Besides, I am writing a film which will surely be different from my previous written films. I am not doing any film or drama this year. I have decided to focus more on my writing. I am spending more time with my family and my LOVED ONE.