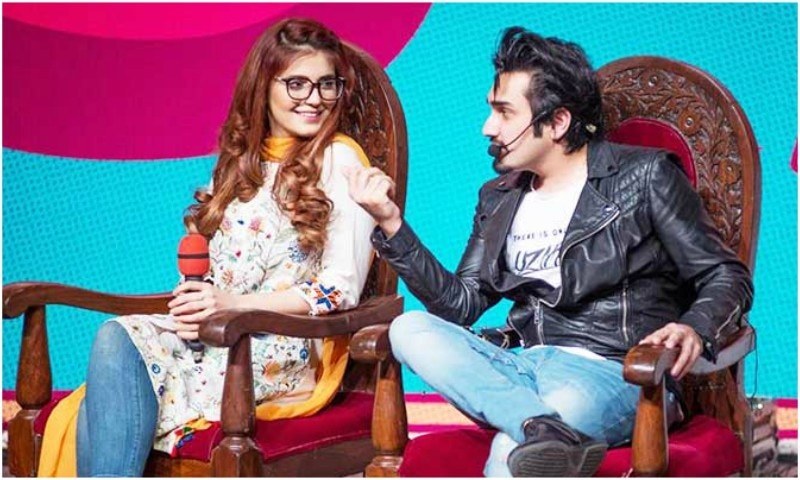 Hamesha will be Uzair Jaswal's and Momina Mustehsan's first ever duet together

The "Tere bin" singer is all set to drop his first single of 2019 , "HAMESHA", this February and we're rather excited.
The upcoming song "Hamesha" seems like a great treat for music lovers as it has a divine combination of Uzair Jaswal and Momina Mustehsan.
Last year, Uzair made the same announcement but the song was lost somewhere before it came out. However, it seems, after delaying for so long for some untold reasons, they have finally sorted out everything and are here to rock in Feb'19.
Uzair Jaswal and Momina Mustehsan have been friends since school days and therefore the chemistry the duo share is easy which will definitely translate on the screen once the single and its video is out.
According to Uzair, Hamesha is a classical-pop love song; a mellow ballad, full of emotions. A slow number that sounds very organic with violin and keyboard. It doesn't involve any electronic music, it is a simple, basic track.
HIP Exclusive: Ushna Shah & Uzair Jaswal pair up for Aabis Raza debut film
Both the artists undoubtedly have proven themselves in the battlefield of music but Momina somehow has greater fan following than Uzair and that could also help them to disseminate their upcoming song.
Not to forget that Uzair is not just a singer but has shown his fine acting skills as well in Moray Saiyan (2016) and Shayad on Geo and also planning to come up with two more plays this year.
After every hit, both the singers have pushed up the expectation bar really high for themselves, although the fans are super excited for the song to release. Let's see how the song turns out.
Good luck to both the amazing artists for their release!