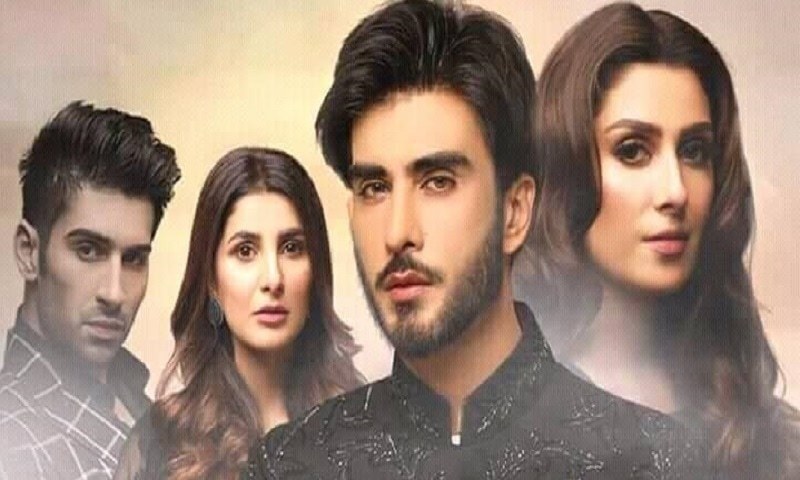 With the twisting folds of the story, Koi Chand Rakh is shifting towards its end.

Koi Chand Rakh is one of our must-watch plays every Thursday night and we have been following it from the very beginning. Last night's episode has almost brought the story to the edge where we feel that the drama will soon be wrapped up. Zain is extremely apologetic for whatever he has done with Rabail and wants to make it up to her and Ujala now, but Rabail is not willing to even think of giving Zain a chance ever again, despite Sobi's and Zain's constant insistence.
The episode began with Zain slapping Nishal over speaking ill of Rabail's character and referring to her as characterless woman.
Nishal, who was pregnant, could not bear such treatment of her at the hands of the love of her life and hence she attempted suicide and ultimately lost the baby she had always desired to have. Holding a grudge for her in her heart since ever, Nishal blamed doctor Rabail for her miscarriage and accused her of having killed her baby to take revenge. It was then another doctor from the hospital who intervened and made it clear to her that Rabail had not even touched her and it was she who had done her treatment. She also made it clear to Nishal that she has killed her baby herself by consuming poison.
Zain is not a bit sad over losing his baby and accepted it as Allah's will which is quite selfish on his part. He blames Nishal for manipulating him and making Rabail bad in his eyes but was he a kid at that time who fell prey to Nishal's plotting. He is equally responsible for ruining Rabail's life as is Nishal, but he pretends to have been kept in dark. Keeping up to his selfish nature, he left Nishal in the hospital and came to Rabail's house. The most funny or you can say weird part of the episode was that Nishal sneaked out of the hospital to find Zain while Nafeesa was in her room sleeping and she woke up when Nishal had reached her house. What a caring mom she is!
Nishal has also realized that she did wrong to Rabail and apologized to her but begged her to not snatch Zain from her as he was his only support. The scene made me feel so bad for Nishal and I actually felt pity on her. At that point Rabail made it clear to her that she is not a snatcher like Nishal and does not even think of doing so, but Zain has however made up his mind to stay with Rabail and to patch things up between them.
Koi Chand Rakh Episode 24: Zain seems to regret marrying Nishal
Later, in the morning he again left Nishal and went to Rabail and this time he said that now he will never return to her. The teaser of the next episode showed that Rabail will stay firm on her ground of not forgiving Zain and will now opt for Khula. Will the soft-hearted Rabail actually make the decision of separation? Will she separate Ujala from her father forever? We'll have to keep watching the play to find our answers.