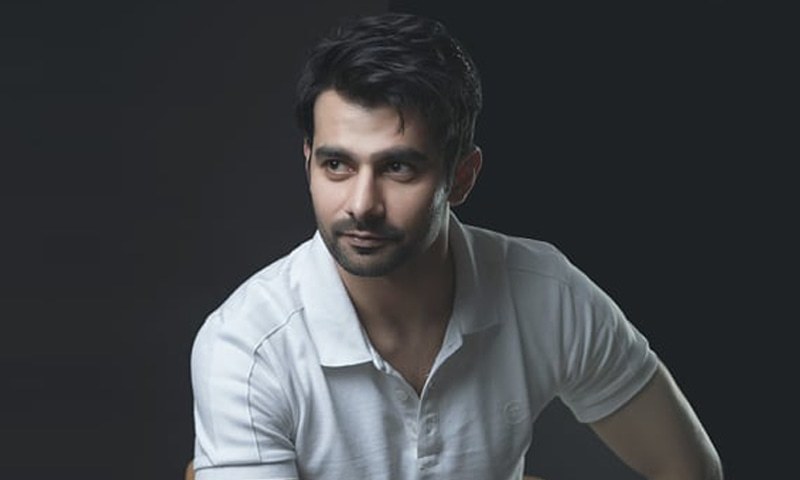 Shah Sharabeel's latest musical extravaganza 'Twins Apart' is about two twin brothers separated at birth

Umer Naru is a man with a vision to grow and become an even better actor than he is today. Umer never fails to mesmerize audiences with every role he takes on. We've seen many shades of Naru in Mor Mahal, Dilara, Pyare-Afzal and Durre Shehwar, it is hard to pinpoint which performance is his finest! The much-loved actor is back to his roots with his latest theater play 'Twins Apart'. HIP caught up with Umer in a quick candid session to find out more about the play:
Prepare to be moved with upcoming Stage Nomad Productions, Twins Apart
HIP: What is 'Twins Apart' all about?
Umer Naru: It's a tale about two brothers (Esa & Moosa) who get separated at birth, which they find out much later in life. The basic plot revolves around two families belonging to different classes. The Urdu musical play has all the right mix of commercial ingredients, be it music, dance, action, drama or tragedy. I auditioned for my role in November last year and we have been rehearsing for about two months. It will surely be a visual treat and hopefully turns out to be a mass entertainer.
HIP: What excited you about storytelling through dance and actions?
UN: It was interesting to depict story through dance and actions; it is something which I haven't explored before. I hope it would be an amazing experience for the audience as well. I am really very excited as I haven't been on stage since 2012 within an actor's capacity. I wanted to get back to my routes, theater is where I hail from; it's my first love as far as performing arts are concerned.
HIP: How was the experience of working with Shah Sharabeel?
UN: The experience is unlike any other. It's been a roller coaster ride working with Sharabeel, it was tough, but a memorable learning experience. I came across a lot of difficult business aspects attached while doing a commercial play; it is not easy especially in a country like Pakistan where there is hardly any infrastructure neither any support from the government.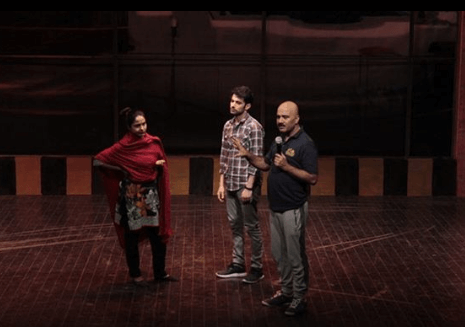 HIP: Without giving anything away, what's your favorite line of dialogue?
UN: It's a story based script which isn't heavier on dialogues, it's been quite a while we have been working on the script. There is a scene in the play where I write a song; i must say those lines are my favorite.
HIP: What's the last thing you do before you step out on stage / the curtain goes up?
UN: Last time I did go on the stage was seven years ago. I like to inhale the darkness before stepping out into the lights, I spend a few moments to myself, close my eyes, take few breathes, collect myself and that's about it.
HIP: When you have a five-minute break during rehearsal, what do you spend that time doing?
UN: We hardly get any breaks (laughs) but if we do, we tend to relax a bit, sip tea and crack jokes amongst the cast. Twins Apart is an emotional and intense drama therefore I tend to be in the moment, in the mood to get the correct nuances. It's an ongoing journey of finding the truth of my character.
HIP: Do you have any interesting film or TV projects coming up?
UN: I have put everything on hold as there is nothing much that I can do while performing theater. Its full time job, we work twelve to fifteen hours daily. As far as my upcoming projects are concerned, I have been in talks for a couple of TV projects which I will resume after 'Twins Apart'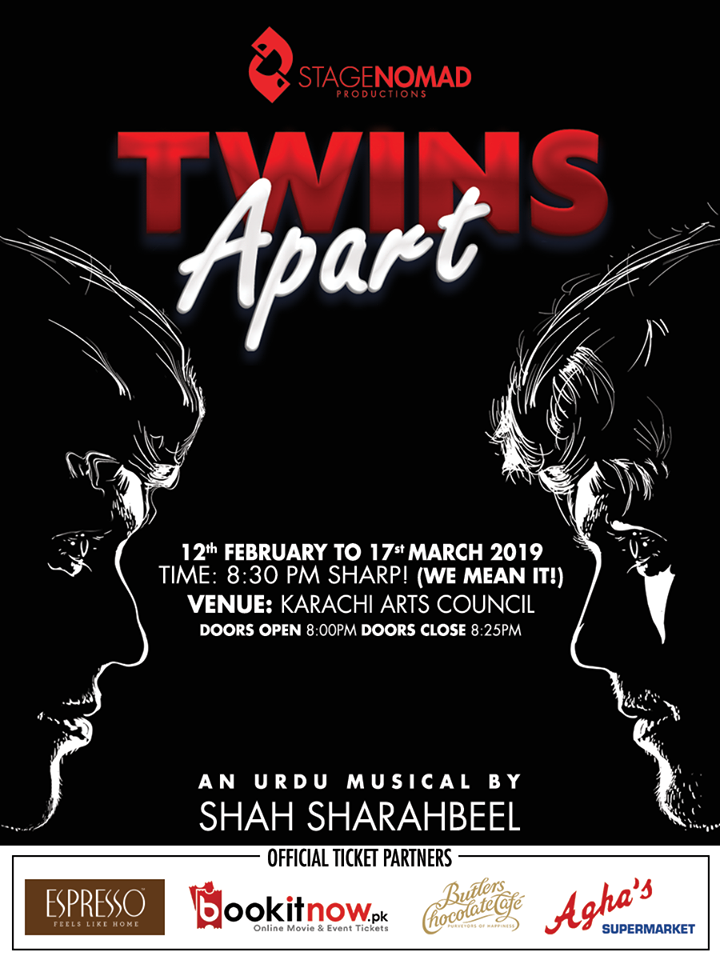 'Twins Apart' will be open to public from February 12 until March 17 in Karachi, followed by a run at (PNCA) Islamabad and Alhamra Arts Council Lahore.