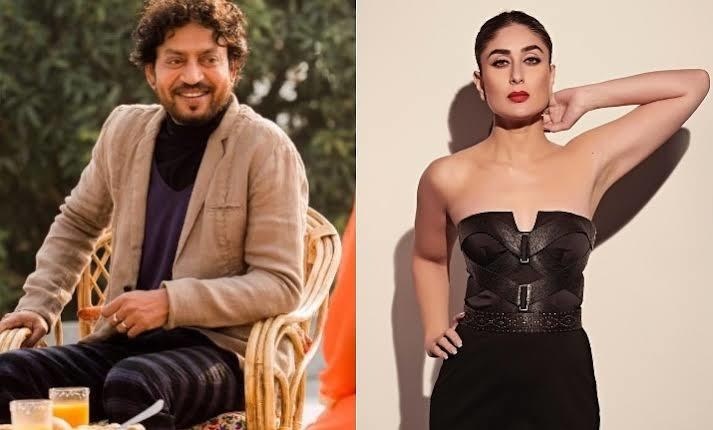 Hindi Medium turned out as one of the tremendous hits of 2017

Hindi Medium is the seventh-highest-grossing Indian film in overseas markets by overseas gross, with Irrfan Khan and Saba Qamar as a lead pair. It was recently when Dinesh Vijan, the producer of Hindi medium, confirmed that the sequel of Hindi Medium was in the pipeline.
However, Pakistan had little to be excited as the starlet Saba Qamar, who lit screens on fire in the first film Hindi Medium, was not signed for the sequel.
Then came reports of Shahrukh Khan and Kajol taking the lead in the film, as Irrfan Khan himself was fighting a serious illness out of India.
But now the sources confirm that after being diagnosed with a parlous disease of neuroendocrine tumor and going through an extensive treatment, the Piku star is back again for Hindi Medium 2.
And not just that but the latest reports suggest that this time the movie has been offered to the Bollywood Diva, Kareena Kapoor Khan instead of Saba Qamar. The proposal is confirmed so far but Kareena is yet to nod an agreement for it.
Undoubtedly Hindi Medium turned out as one of the tremendous hits of 2017 and brought in approx $53.29 million at the box office. The credit definitely goes to the whole team but the exceptional performance by the leading duo and the peculiar story plot were something phenomenal and very much appreciated by the audience.
HIP Exclusive: Saba Qamar will not be a part of the Hindi Medium sequel
Now, the audience is looking for the spectacular performance and story plot as its prequel, however it waits to be seen if Hindi Medium 2 could beat the records made by the duo of Irfan Khan and Saba Qamar.