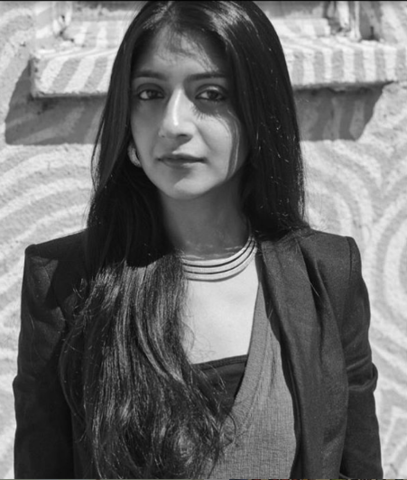 Laraib Atta becomes the first Pakistani to be nominated for VES awards and she is making us all very proud!
In 2006, a girl from Isakhel made her way to Hollywood. She was the first Pakistani to be working as a visual effects artist in the biggest film industry of the world. Daughter of the legendary singer, Attaullah Khan Esakhelvi, Laraib Atta made her own in the world and has been working actively since then. So far, she has worked in countless blockbuster films and TV shows including X-Men: Days of Future Past, Godzilla, Gravity, The Chronicles of Narnia: The Voyage of the Dawn Trader and Prince Caspian, 10, 000 BC, Sweeney Todd. Recently, she worked for Tom Cruise's film, Mission Impossible – Fallout.
In an interview with BBC Asia, Laraib Atta said, "Before I started the course I had no idea what VFX is, I just knew that this is magic for films, that's all I knew. The first time I watched Toy Story that really inspired me; I was like wow how is this done… I did not know back then that I would get into visual effects but it was in me all this time that something related to art and technology is what I wanted to do." Furthermore, she said, "Back then when I started I was the only girl in the course, the youngest and of course the only Pakistani. Now there are more women coming in this industry but it is still 70 to 80 per cent men. The goal is to get more women, young people into this line and definitely more Pakistanis.
A little while back, Laraib Atta became the first Pakistani to be nominated for the VES awards. She was nominated for the category of 'Outstanding Compositing in a Photoreal Episode' for the Netflix original TV show, Altered Carbon. Laraib took to social media to announce this news. She was nominated alongside some of the most respected and famous visual artists around the world. The Visual Effect Society awards are the most prestigious awards held by the only organization which represents the visual effects practitioners in 35 countries. Although she did not win the award this time.
Laraib Atta: Pakistan's youngest visual effects artist onboard Mission Impossible
Laraib's nomination is not just a proud moment for her and her family but for the whole nation. Hopefully, she will bag many awards in the future.