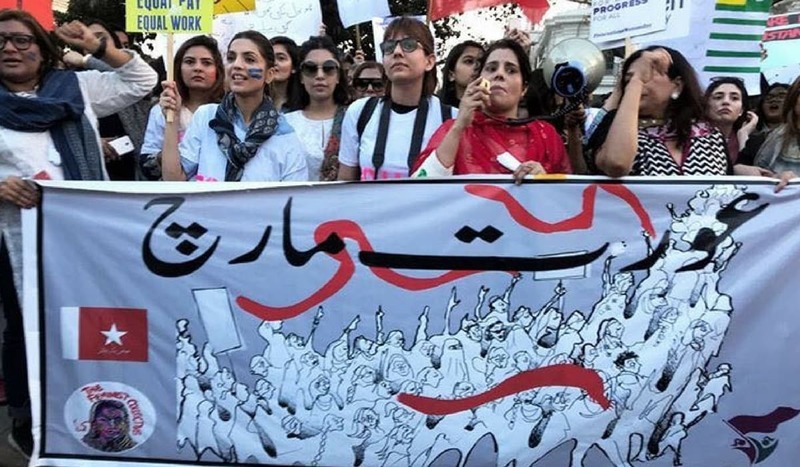 Aurat March is just around the corner, preparations have been in full swing in order to make it powerful than ever!

With the second Aurat March just around the corner, the preparations have been in full swing in order to make it bigger and better than last year! The Aurat March is now an annual event that stands for complete economical, reproductive and environmental justice for women and other gender minorities. The Aurat March is also all about diversity, with women from all over Pakistan being encouraged to participate. Aurat March 2018 was attended by Dalit women from Tharparkar, Christian women, and lady health workers, to name a few groups.
Last years Aurat March produced some great slogans and posters which caught the attention of the public. Carrying on the tradition, this year activists and artists are coming together in order to create more awareness to take a step towards the destruction of patriarchy. One such artist is Nashra Balagamwala, a designer from New York. She has created some posters in honor of the women we all must look up to. These posters include illustrations of some of the bravest and badass women in Pakistan, like Asma Jehangir, Sabeen Mahmud, Mukhtar Mai and Malala Yousufzai. These brilliantly designed posters represent the heroines of Pakistan, who have gone through so much and done a lot for other Pakistani women as well.
On 8th March, International Women's Day, celebrate the amazing women in your life by marching for their rights, and honoring them!