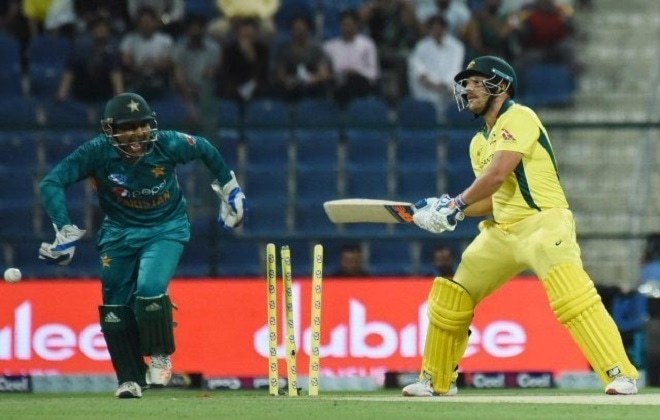 Pakistan fans will have to wait for to see Australia Cricket in flesh, after ACB declined Pakistan's invitation to play some part of the upcoming series in Pakistan. Australian, last toured Pakistan in 1998. The series begins on 2nd March, which means Warner and Smith's bans will end mid series.
The scheduling generated interest from both sides as Pakistan hopped that the Australians play at least 1 match in Pakistan, while for Australians it could have potentially provided a chance to field the banned duo.
As things panned out, Steve Smith injured his shoulder which ruled him out not just from the series but also from Pakistan Super League. Warner, however can still play a part in the series as the ban ends before the 4th ODI.
The five match series is cramped from March 22nd to March 31. Sharjah will host the first two ODIs. Third ODI will be held in Abu Dhabi, while the final two will be hosted at Dubai.
Pakistan vs Australia in UAE 2019 22 March - 1st ODI, Sharjah (d/n) 24 March - 2nd ODI, Sharjah (d/n) 27 March - 3rd ODI, Abu Dhabi (d/n) 29 March - 4th ODI, Dubai (d/n) 31 March - 5th ODI, Dubai (d/n)