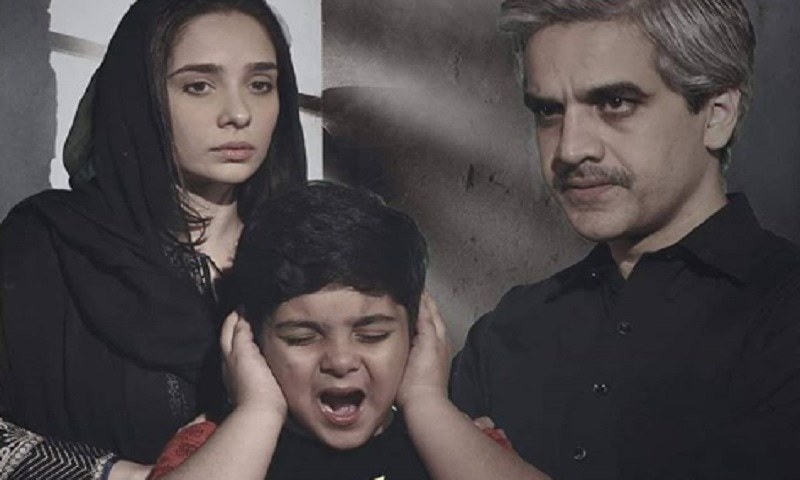 Khirki is a story of a household, reflecting a dark aspect of our society

Our very own multi-talented and versatile star Juggan Kazim has lately been busy working on an intense digital film called Khirki. The first official teaser of the short film has now been revealed by the makers and from the looks of it, it seems to be a very dark and intense tale. Scripted and directed by Farhad Nur, the film stars Omair Rana alongside Juggan in the lead characters.
With a very haunting background score, the teaser begins with a lady unfastening her hand from that of a small child. As the clip progresses we see a little boy shouting Maa! Maa! We are then shown some glimpses of a very scared and worried women who stares at a white dupatta falling down from height. The teaser ends on a man who seemed to be very cruel and evil. Staring at something with furor, he folds his cufflinks.
Earlier Hip had connected with Juggan to know more about the storyline of the film.
"Khirki is a story of a household, reflecting a dark aspect of our society where a man imposes his masculinity by using violence, a mother who despite the fear of losing her life, is constantly defying the rules set for her family and a child who is burdened to be a saviour of the family as well as being a cause of violence in the house." Juggan had revealed then.
HIP Exclusive: Juggun Kazim In Conversation about Her Latest Digital Film "Khirki"
Talking about her role in Khirki, Juggan had revealed, "I am playing the role of a mother who is not strong enough to take a stand but her child's misery is killing her inside. She struggles on a daily basis to save her child from the wrath of her husband's anger." She had also told us that she chose to do film as she found the story very relatable and close to her heart.
Produced by Dot Republic Media in collaboration with CreatorsOne Shorts, Khirki is set to release on 27th February.