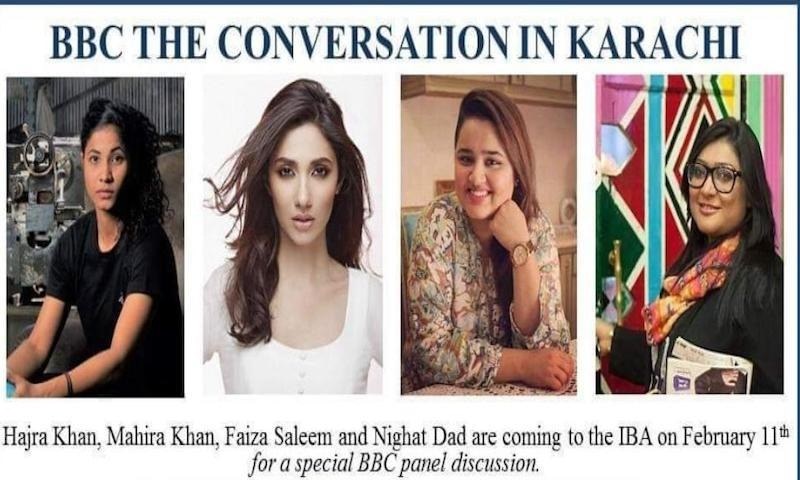 This year is definitely a great start Mahira Khan. The girl is one fire!
Earlier, only this year, she bagged an award for her distinctive contribution to the film industry, at the prestigious DIAFA (Distinctive international Arab Festivals Award). To win and represent her field, in a pool of awards of various others, outstanding in their own fields internationally, definitely made us proud.
"My heart is in it," Mahira Khan on her upcoming film 'Superstar'
She was already on the roll since last year, representing Pakistan at the prestigious Cannes Festival, and then winning two awards at Beirut International Film Festival too! So when this year dawned, it brought her not only an award at the DIAFA (Distinctive International Arab Festival Award), but now, she is going to be on the BBC discussion panel, with 3 other women of strength.
On the 11th of February, alongside, Faiza Saleem (comedian), Nighat Dad (lawyer and internet activist fighting online harassment) and Hajra Khan (Pakistan's football team captain), Mahira Khan is going to discuss what it is being a woman. Learning from such women, would be a treat, indeed. And what better than the platform of BBC (British Broadcasting Corporation). This will not only help our girls stand tall, but will help others, internationally, understand what Pakistan stands for.
The recording initiative was taken by our prestigious university, IBA, and we have much to thank them for taking this step to act as an institution promoting our youth and showing them the way forward.