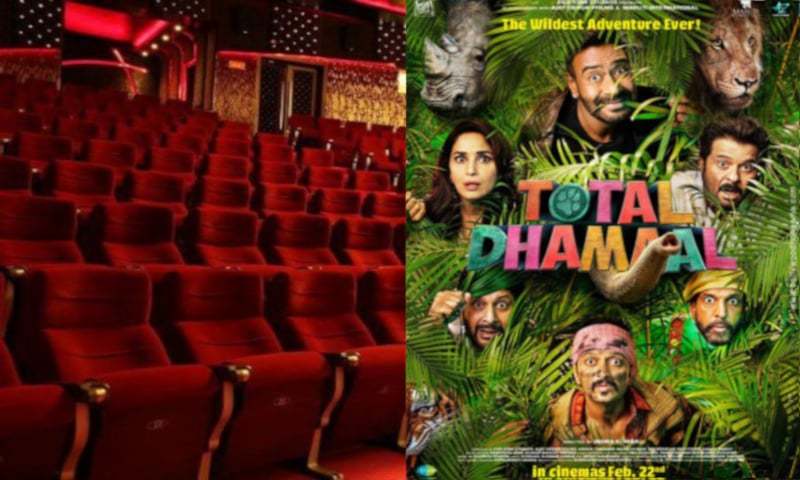 When it comes to the film exhibition sphere, the number of movie theaters in the country is a bit of a paradox. On one hand, with booming business resulting from plethora of imported and domestic content, movie theaters boast some of the highest per screen averages in the region. On the other, the number of theaters, while more than quadrupling since 2011 when Pakistani film Bol released on 38 screens, remains chronically low. While the new government has shown some interest in expanding the footprint of movie theaters, and discussions have also been held with foreign investors, results of these efforts have yet to bear fruit.
Furthermore, the film exhibition circuit is mostly confined to the three large metros i.e. Karachi, Lahore and Islamabad/Rawalpindi. This is highlighted by the fact that an estimated 85% of the country's population remains beyond the reach of cinemas, and expansion into the underserved areas is sluggish, at best. However, IMGC Global Entertainment is one company which has been continuously making inroads into these small-towns and mass-oriented centers where popular multiplex chains have very limited penetration. In April 2016, the company overhauled Shaheen cinema in Sargodha and launched the Shaheen-IMGC multiplex. The following year, it launched another a single screen theater in Mandi Bahauddin, another mid-sized town which lies halfway between Islamabad and Lahore.
Continuing the trend, IMGC is all set to open its second multiplex in Sargodha, the IMGC Multiplex Sargodha. The single screen, 146 seat cinema features 8 luxury-reclining seats, and will further expand film exhibition market in that region. It will be inaugurated on February 22 with the Bollywood film, Total Dhamaal that stars Ajay Devgn, Anil Kapoor and other Bollywood actors. The third installment in the Dhamaal franchise, the film with its slapstick comedy theme and a line-up of CGI rendered animals is expected to open decently at mass centers and should thus prove to be a good launch pad for the theater's operations. IMGC's Chairman had earlier stated in a press conference on February 8 that the company has plans to launch cinemas in other mid-sized cities of Sindh, such as Sukkur, as well.
'Total Dhamaal' set to release in Pakistan on February 22
The successful launch of IMGC's three ventures in mid-sized towns should provide an impetus for theater investment into areas currently unserved by movie theaters. One of the requirements of a sustainable domestic film industry is a revenue base that can support the budgets and quality audiences expect from Pakistani film makers. With every addition of a cinema, that requirement moves closer to realization, and there are other spill over benefits for the economy such as job creation. The addition of IMGC's movie theater should also further open up options for cutting edge entertainment in Sargodha.