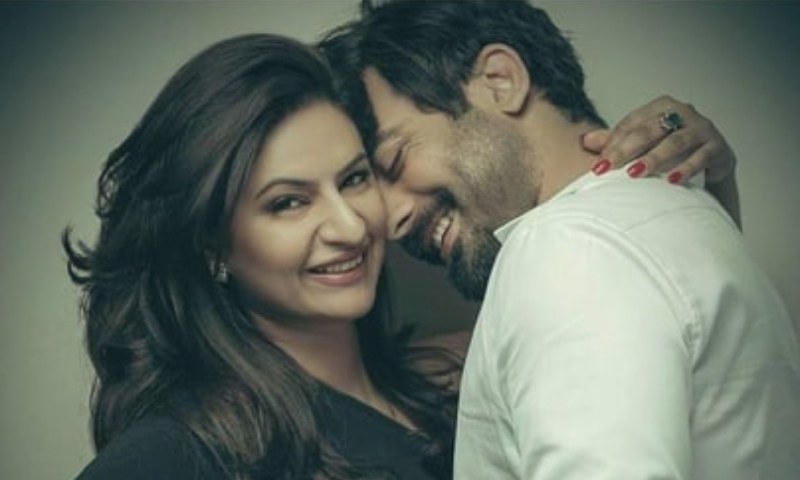 With love never fading away these couples are our ultimate goal especially on a romantic day like today .

Every day in our eyes is a day to celebrate love but with a special day allotted it makes one go the extra mile for your loved one .With heart shaped balloons every where and red roses along with boxes of chocolates waiting to be picked up we decided to dedicate the day to all those times less couples who have made us long for a partner like theirs as by looking at them ones faith in love is restored every single day.
So with the romantic day already begun, lets start our list with the all time favourite ,
Rahat Kazmi and Saira Kazmi who are the epitome of grace and even today enjoy a nice dinner out together with all smiles which is enough to melt anyone's heart who sees them together .
Fawad Khan and Sadaf Khan
Married for over ten years , the duo met at a tuition centre and having been with one another through thick and thin they are the ultimate couple goal for us as with Fawad these days glowing in the success Sadaf is enjoying as a designer , the feeling is mutual as wherever her famous husband goes he is showered with love and Sadaf absolutely loves that as seen numerous times .
Humayun Saeed and Samina Humayun
Having married Humayun when he was just starting out, Samina is his support system who helped him achieve his dream by always standing beside him and encouraging him to do better which has resulted in him being one of the most well known stars of our industry.
Atif Aslam and Sara Bharwana
With a voice that even Bollywood can not get enough of, Atif and Sara are one of those rare couples who seldom appear in public but when they do all we see in Sara's eyes is immense love and respect for her husband who has gained so much fame right in front of her eyes.
Fahad Mustafa and Sana Fahad
We simply love this couple as despite having achieved so much fame Fahad is still as loyal to Sana as he was the day they got married.
Ali Zafar and Ayesha Fazli
Parents of two adorable kids, last year was not a great one for Ali as Meesha Shafi had accused him of sexual harassment but with the case still going on, Ayesha has stood by her husband like a rock and that has made us respect her immensely and shown that no matter how tough things get running away is not a solution.
Behroz Sabzwari and Safina Behroz
Did You know that Safina is the sister of Javed Sheikh and together Behroz and her have built a beautiful life together with a home that is as warm as ever.
Afzal Khan and Sahiba
A well known actress at that time Sahiba was a super star when she married Afzal aka Jan Rambo who was from a very humble background and was just starting out in the industry. With cupid having struck, Sahiba after marriage left the industry to return now but her dedication to her husband and family has made us respect the actress even more.
The last timeless couple on our list happens to be Shaan Shahid and Amna Bandey ,
Who married the superstar at the peak of his career and since them has encouraged him to continue with films as that is his passion. With Amna always looking at Shaan with respect, she is the force which keeps all together with a smile never leaving her face.
So if you too have been married for a long time , make the effort like our stars above to keep the romance alive and today make that some one feel extra loved and special in your life.