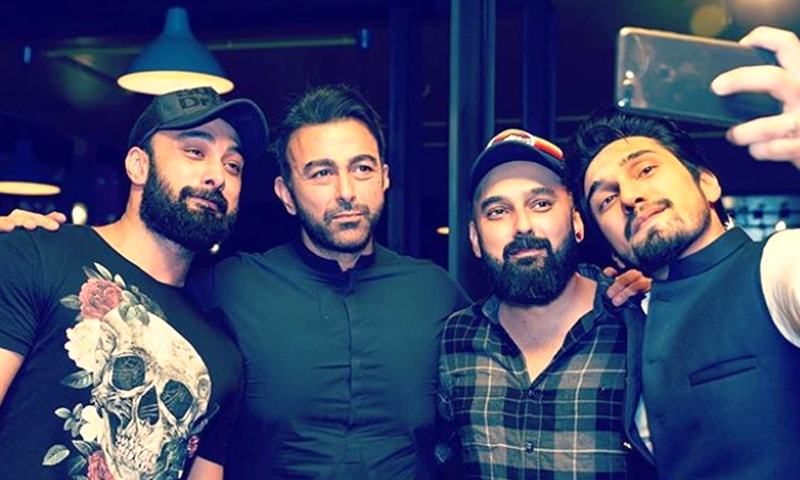 It has been a wonderful experience collaborating with Shaan Shahid

There's one aspect of the film making process that hasn't gone through a radical transformation i.e. Music. Some of the best movies in any given year would be sorely lacking without their memorable scores. A film's score is meant to support the scenes and characters in an almost subconscious way to move the audience. It adds life to the story and it can ultimately make or break an audience's experience.
Yasir Jaswal a crooner par excellence is one of the most prolific music directors of recent times, but over the course of his illustrious musical journey, he's also proven to be one of the most versatile we have today. The talented musician is all set to create music for Shaan's next film titled Zarrar.
Speaking exclusively to HIP In Pakistan Yasir divulged details about the film and said: "Yes I am doing a couple of tracks for Zarrar. Shaan knew about my body of work and previous experience in music and eventually asked me to work on the film. He is like an elder brother to me so naturally I was thrilled and excited about it"
He continued: "The songs have been composed and we are looking for a female vocalist. We are extremely lucky to have Abida Parveen ji on board; we are also in talks with Aima Baig as well. I am working on the title track, besides Omair is also working on the music. Shaan wanted to bring a vibrant palette to the music album with a fresh approach altogether this time. He is well versed in every aspect of film making; he knows his craft and is very calculative in terms of what he wants from his team"
Speaking about his experience of working with Shaan, he added: "It's a huge honor for me to work with Shaan. He is an institution when it comes to film making; he has been through the thick and thin of the film industry. Across a span of more than 500 films in 2 decades, he has reached out to different sections of the audiences. More than an actor he is a great human being"
Addressing the rumor monger if Shaan would be a part of his next directorial venture, Jaswal said: "Yes! I am definitely in talks with Shaan for my next project; let's see where it leads to. At this point of time I am completely focusing on Zarrar and will start working on it once the film releases. I don't want to give away spoilers. This should remain as a surprise"
Jalaibee's director Yasir Jaswal announces new project
Zarrar aims to be an action-thriller that is written and directed by Shaan himself. Apart from Shaan, the film also stars Nadeem Baig, Kiran Malik, Adnan Butt and Nayyer Ejaz. It has been shot in United Kingdom, Turkey, and Pakistan. The much awaited trailer will be releasing on 23rd March. Zarrar will be locking horns with 'Love You Jatta'and 'Paray Hut Love' at the box office on Eid-ul-Azha 2019.