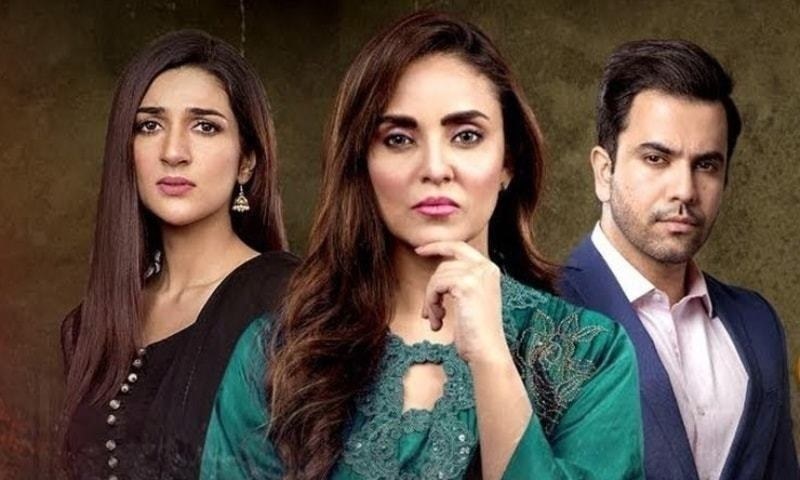 Kamzarf, a serial with an intense cast and substantial story plot, has enthralled its audience. Under the direction of Zeeshan Ahmed with an eccentric script that is co-written by Mansoor Mushtaq and Seema Munaf, Kamzarf is a good addition in the mundane drama serials of same old love stories and family politics that look like peas in a pod.
Kamzarf is a story of four siblings, out of which the elder sister (Nadia Khan aka Aima) is a dominating one who wants to rule her siblings just because of the compromises she made while raising their siblings after the death of their parents. This dominating behavior churn up everything including their love life.
The dual episode of 12th Feb starts with a party given by the company Azar and Nimra (Azar's ex) work in, to give a decent farewell to Nimra and introduce Azar as a new head of their insurance policy department in place of Nimra. Both, Azar and Nimra, attend the party with their spouses. Initially they try to avoid each other but then Azar breaks the ice and tries to talk over the misunderstandings that made them part. Then Nimra gets to know that Azar didn't deceive her and it was all a mere misunderstanding, after which Azar tries to convince Nimra to break up with her husband to marry him and he would divorce Fauzia as well but Nimra refuses to do so, meanwhile, Fauzia listens everything they say.
When Azar and Fauzia get home, Azar pours out his frustration by telling Aima that he's going to divorce Fauzia but her younger brother(Asim) stops him to do so. Where the chaos is still upholding their lives, their Mamu enters in the scenario along with her wife and daughter( Faria) and the bonding between Asim and Faria disturbs Aima due to her insecurities. On the other, Tauqeer Ahmed aka Noman ( Mona's classmate) has a crush on Aima's younger sister and the connection seems to improve between them which obviously wouldn't be acceptable for Aima as she doesn't want her siblings to choose their life partner themselves for some obvious reasons.
Kamzarf episode 3 In Review: And The Plotting Thickens
The next episode is going to be more intriguing as the teaser reveals that Faria is going to speak up for Fauzia and Asim is going to propose Faria. Now the thing to see is how Aima will hold her position while everything is going against her. Also, the chaos between Fauzia and Azar seems to get settled down by the next episode.
Now, the thing to ponder is that sometimes people don't even realize that how dominating they are and how it affects the people around them. People watch serials like Kamzarf and review them as one of the most eye-opening serials but never wonder if they are the one who are ruining so many lives being a NARCISSIST.