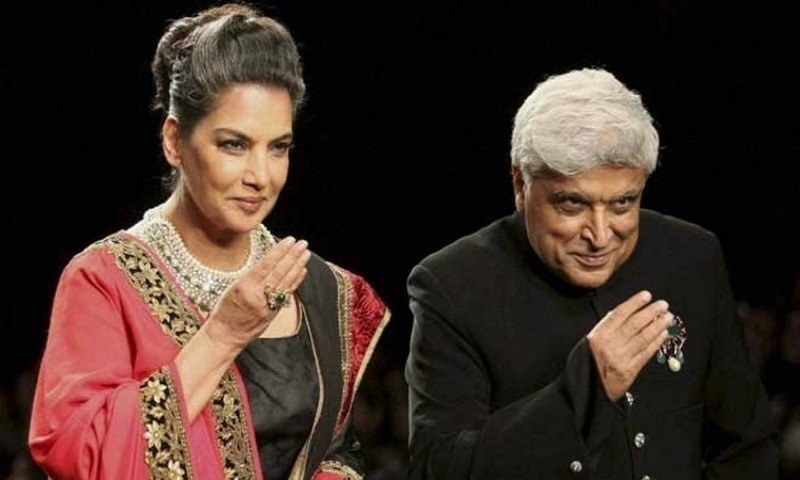 The actress cancelled her trip to Karachi after the Palwama attack took place in Jammu & Kashmir

Just when we think that the relationship between India and Pakistan is going to get better right there something or the other happens to jeopardize peace. We are talking about the latest attack on Indian soldiers in Jammu and Kashmir's Pulwama district which has made Indian stars Shabana Azmi and her husband Javed Akhtar cancel their Karachi trip as well.
Down with swine flu as well, Shabana did not give that as reason but called off the trip keeping in view the reactions in her country after the attack took place where 40 army personnel were killed and many left injured.
Read : Arts Council Karachi Arranging A Tribute to Honour Kaifi Azmi
Taking to her twitter account, she wrote,
Calling on a halt to all cultural exchange, she also added, "There is no way we can carry on with cultural exchanges between India and Pakistan even as our martyrs are laying down their lives for us. I stand in solidarity with the grieving families."
The couple were due to land in Karachi to take part in the Arts Council event which was planned to pay tribute to her late father Kaifi Azmi for his work and services towards Urdu and his role in the progressive writers movement.
But while Shabana Azmi opposed the attack she also wrote about how on both sides of the border stood sisters and brothers who are divided by circumstances with which they had nothing to do.
With the event now cancelled by the Arts Council as shared by the team on their social media page, lets see how long it takes till another try is given to ease tensions between India and Pakistan.