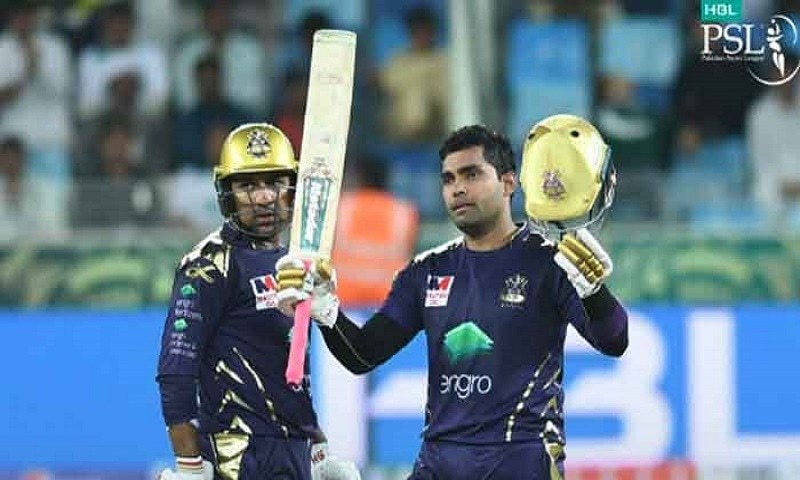 On the 2nd ball Umer Akmal faced yesterday, he shuffled towards off stump and blasted a six towards mid-off. There was nothing forced about that shot. Having been hit for a six off a full ball, one could have half expected the bowler to pull his length back, which Sameen Gul did. However, Akmal decided it was best to skip down the wicket and have a swat at the ball. He missed and it looked awfully ugly. 2 balls later, he used the pace of the bowler and scored a boundary between 3rd man and backward point. He had scored 10 of 5 balls, chasing around 7.6 RPO.
The pattern mentioned, followed throughout the innings, as at least 4 of his boundaries came from outside or inside edges. It just showed what Umer Akmal is as a cricketer. A sublime shot is followed by an unnecessary hack. Even when in the best of form, his impatience and petulance gets the best of him. T20 cricket is perhaps one format that allows this kind of extravagance, but even in this format, this was his 1st 50 in two years. Lahore Qalandars, who have persisted despite failures with a number of players, found the younger Akmal surplus to requirement.
Recently, after losing to Tottenham, Borussia Dortmund had to issue a statement saying a visit by hair dresser didn't impact their match preparation. That is jargon of the highest order. People find a million random reasons before looking into sporting reasons. It is always wise to 1st look for cricketing reasons. But with Umer Akmal, it does look like his shenanigans impact his cricket. The natural talent he possess and his consistent failure points towards a problem off the field. After reaching his 1st 50 in two years, Akmal thought it would be best to blow a kiss. How long did he plan that? What was the message? Could he be bettered served in just trying to score runs rather than settling scores?
Imam ul Haq joins Peshawar Zalmi as 21st pick
Perhaps, when Younus Khan makes a gesture it is acceptable because it is backed with performance. His grievances are genuine. Umer Akmal, has had all the chances in the World to perform. After a horrid PSL 3, Quetta Gladiators gambled on him again. Yesterday he won them the match with a chancy 50. However, it would take a lot of more to convince the incredulous fans and selectors. This 50 is just a start for the fading star of Umer Akmal. Real work lies ahead.