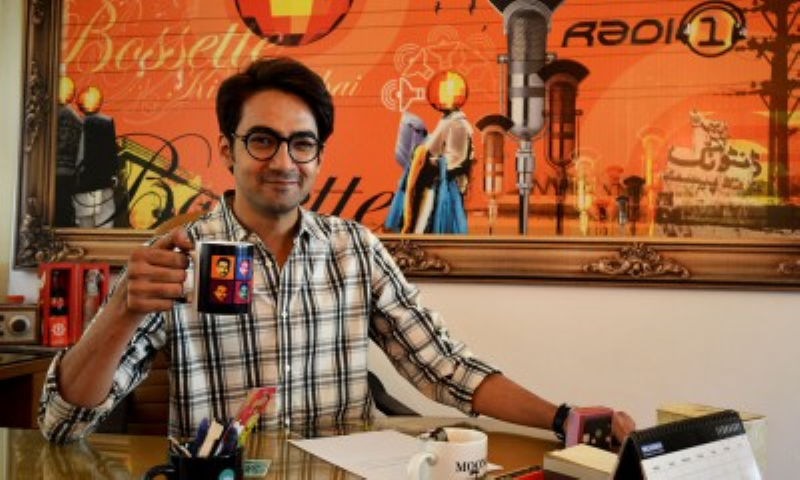 Why do you have to put someone down just to show your ignorance on music scene in Pakistan? – Ali Safina

Being a music lover in Pakistan, you cannot be unfamiliar with Junoon, the celebrated rock band. Their iconic songs always give us nostalgia. With their reunion last year in December, the fans were thrilled to see Ali Azmat, Salman Ahmed and Brain O'Connell performing together. However, after watching them performing in the opening ceremony of Pakistan Super League, the fans were for sure delighted. But a renowned anchor tweeted something that hurt the feelings of Music lovers. Pakistan Super League, the most feted cricketing event of Pakistan, which started on 14th February is not only anticipated by fans for its matches, but also for the magnificent opening ceremony. With Pitbull pulling off on the last moment, Boney M, Aima Baig, Fawad Khan, Shuja Haider, Young Desi and Junoon lighted up the event.
Junoon did a power packed performance on its evergreen songs which was thoroughly enjoyed by the audience and the players.
But Gharida Farooqui, a renowned news anchor called it a flop performance, she even questioned that who let Junoon sing on an international stage, in her tweet.
This statement is surely very disappointing for a music lover and especially a Junoon fan. Ali Safina the VJ turned actor replied to Gharida calling her ignorant about music of Pakistan
This tweet of Ali showed his love and Junoon for Junoon - The Band. Let's see if Gharida replies to Ali on his comments on her tweet.