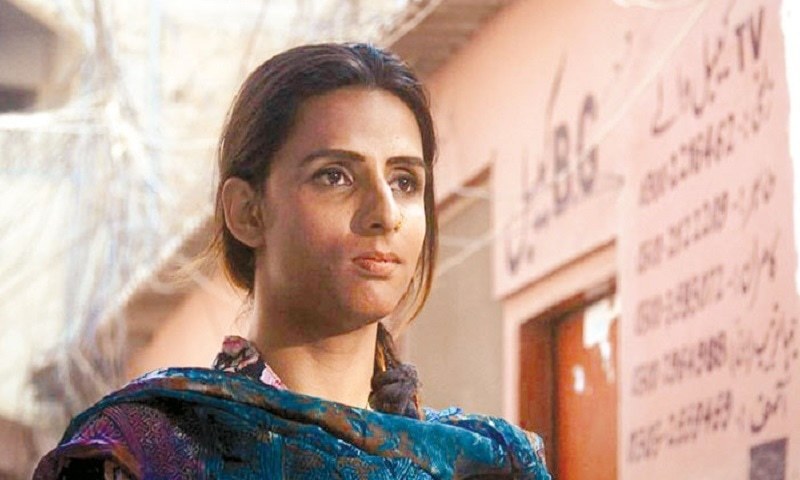 The award winning short film will be premiering in KLF'19, and will be shown in Pakistani Cinemas soon
Last year brought short film Rani, starring transgender model and activist Kami Sid, a lot of recognition internationally. It won a European award the International Queer Film Festival in Germany as well as the Outstanding Writer Award at the prestigious NBC Universal Short Film Festival in Los Angeles along with numerous other accolades in various film festivals worldwide. The film is now finally ready to premiere in Pakistan in March this year following which it will be shown at various places nationally.
The CEO of Grayscale, who produced the short film revealed this news a few days back that Rani will be premiering on the 3rd March at the 10th Karachi Literature Festival and after that it was planned that the film will be screened at multiple places in Karachi, Lahore, and Islamabad. Yesterday, it was revealed that it will also be screened at the Dorab Patel Auditorium of the Human Rights Commission of Pakistan, in Lahore, on the 10th of March hosted by Lahore Biennale Foundation. There will also be screenings hosted by Goethe Institute, T2F, Social Sciences Club of IBA - Institute of Business Administration, Indus Valley School of Art and Architecture, The Lyceum, and special "Accessible Screenings" for the students of Deaf Reach! More partners and screening dates are going to be announced soon.
Rani Makes it to Final Six of NBC Universal Short Film Festival!
Rani is a story that showcases the journey of a Pakistani transgender who adopts and sets out to take care of an unwanted baby. Rani indulges in many socially unacceptable activities for earning her livelihood and earns money by selling toys. The plot and story has a lot to offer and it reflects on so many aspects related to a community that is largely ignored or treated differently in our society. It also shows the struggles and obstacles she faces as she becomes a mother of an adopted child.
The movie has made all of us Pakistanis extremely proud with all the achievements it has brought so far at the international level. As the Karachi premiere draws closer and as it is all set to be shown at various places in Pakistan, we all hope that it will get more love and recognition now at the national level.