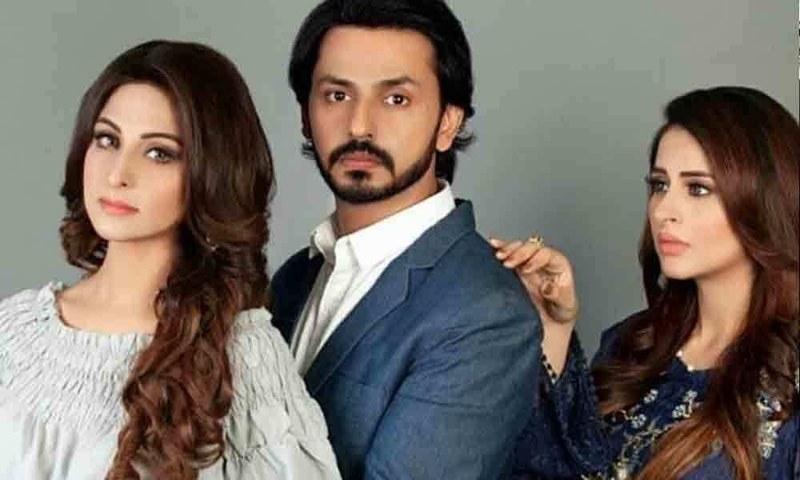 Aye Dil Tu Bata revolves around the lives of Aqsa (Fatima Effendi), Aazan (Bilal Qureshi), Ahmed (Ali Ansari) and...

Aye Dil Tu Bata revolves around the lives of Aqsa (Fatima Effendi), Aazan (Bilal Qureshi), Ahmed (Ali Ansari) and Tayyaba (Urooba Mirza). Aqsa, an orphan, lives at her uncle's house along with her mother. She is very close with her cousin Aazan, and they share an unbreakable bond. Since they have been living in the same house since their childhood, everyone knows the relationship they share, and Aqsa's mother, Zehra, wants them to get married. However, no love story is complete without a villain, or in this case, there are quite a few of them. Aazan's mother hates Aqsa and doesn't want them to get married, she wants him to marry her niece Tayyaba, another villain in this very complicated love story.
Aye Dil Tu Bata has proved to be very slow, if anything. Fatima Effendi is playing a girl next door, who is sober but lively, not very different from all the other roles she has been playing. A victim of society's pressure, and unable to get her love, she is ready to settle for less. Tayyaba, who is the exact opposite, would do anything to get Aazan. Enter Ahmed, the soft mature boy, who is also Aqsa's cousin. Ahmed's mother (Bi Jaan) and Zehra accept the fact that Aqsa and Aazan cannot end up together, so they plan to get Aqsa married to Ahmed. After quite a lot of drama and misunderstanding, Aqsa and Ahmed get married, woohoo. Don't be too fast to rejoice though, because like a typical sad girl in Pakistani dramas, Aqsa surely cannot be free from misery yet. Ahmed gets into an accident and dies on the day after their marriage. That really put me back into my senses, and see the drama for what it really is, a drag. Aqsa, is not going to get the happiness she very much deserves (poor girl), and Tayyaba would still be an evil plotting villain, and Aazan would still be stuck between the two.
Fatima Effendi to Play A Playful Yet Responsible Girl in 7th Sky Entertainment's Aye Dil Tu Bata
With the new turn of events, Aazan wants to marry Aqsa, but Bi Jaan makes him realize that his mother would never except her and would make her life living hell. So as of now, the drama is stuck somewhere, with nothing actually happening. Aqsa is leaving Aazan's house and is going to live with Bi Jaan now. So, is Aazan going to marry Tayyaba, or is he finally gonna stand up to his mother? We probably won't find out any time soon, cause the drama looks nowhere near getting to an end.