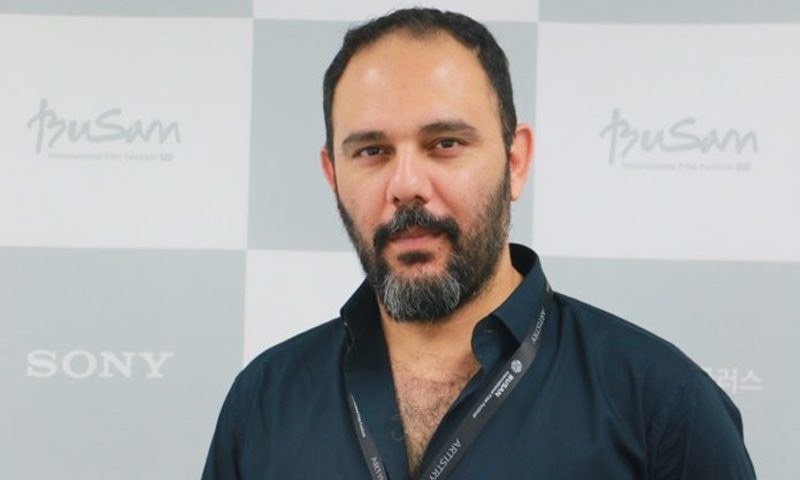 The society we live in is brimming with filthy beasts from all walks of life

Jami Moor, previously known as Jamshed Mehmood is the man behind 'operation021' and 'Moor' that changed the entire game for the Pakistani Cinema. He returned to Pakistan after two decades and made his directorial debut after studying film at the Art Center College of Design, Pasadena (California US) in 1998. Just recently he shared a letter he read at the Lahooti Melo 2019 that is written by a victim of sexual assault on the hands of a famous music director. Keeping the identity concealed, this letter shook everyone to core and has left us all dumbfounded.
"History, despite its wrenching pain, cannot be unlived, but if faced with courage, need not be lived again." -Maya Angelou
The assault survivor described how she met with the culprit and fell prey to his lecherous hunger. How every time she felt strange about the way his professionalism seemed dissipating and he would just normalize the situation with his sweet wordplay. How he emotionally confined in her that he has a daughter same age of her trying to portray him as a fatherly figure. How he was cleverly manipulating the entire situation and her brain until that one hapless day when he took hold of the emotional scene being created and readily provided his shoulder to cry upon. And that's when he took advantage and showed the impact of his strength and force physically.
Incidents like these continue to happen where many of them go unnoticed while some are able to catch the media lights. Those involving powerful media personals were often shunned before but this is the age of awareness and realization regarding self worth. Victims are opening up and being vocal about their trauma and experience. The #MeToo movement has done wonders and the survivors are bringing it up publicly regarding their sufferings.
This letter has been concluded with a wonderful message where the survivor asks all the brothers and fathers of girls to act as the building blocks in their lives, support them and stand for them. She has asked the society to teach our girls and boys about their self worth and how precious and valuable their life is. She requests everyone to build a stronger relationship of trust with the younger generation so that they can look upon you and confide in you for those moments of distress and problems. So that they know they won't be judged. So that they don't stay quiet and suffer alone.
About naming the culprit she says: "I decide not to name the predator because I don't consider it worthy enough to be a part of my identity and I realize that this experience has changed me, but I refuse to be reduced to it."
This letter is enraging all and making them curious to know about who the culprit is. Jami however requests to give it some time as they are working on the case and shall reveal the name soon once the security and safety of the surviving victim is safeguarded.