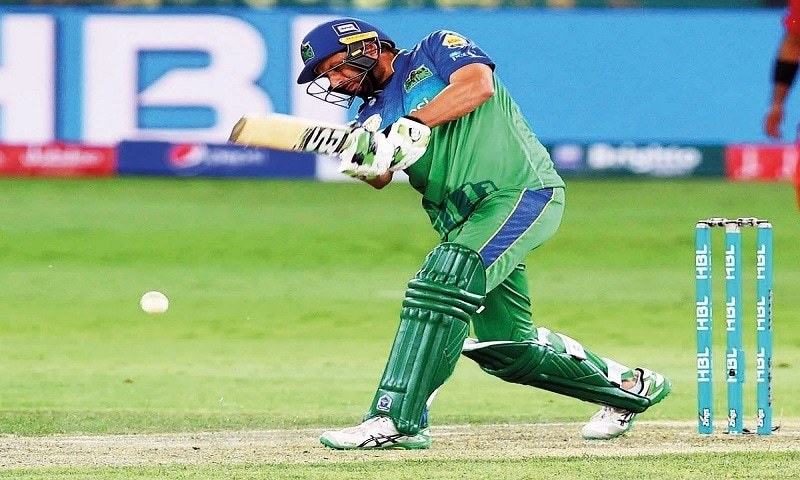 He just refuses to go away. For almost a decade, people have dismissed Shahid Afridi's stardom as mere fortune. A career build on that fateful innings in 1996 against Sri Lanka. But every time Shahid Afridi is questioned, he finds a way to give a memorable performance to prolong his career. Some call it flash in the pan, others (his fans) label it typical Afridi performance.
Is Shoaib Akhtar signing up with a PSL team?
Yesterday was one such day. Afridi, for a change bided his time. Coming in when Multan needed 23 of 18, it was a trickery situation, with only Chris Green in the dug out who could bat. So Afridi, took it easy against Sami and Faheem Ashraf. It did help that Faheem slipped and produced a number which went for 4 extras. The match was just about done there. But Sami took a chance in introducing Waqas Masood, who had gone for runs earlier against Afridi. The veteran all rounder took advantage, nailing the youngster for two sixes and finishing the game off in style.
However, perhaps more significant contribution from Afridi came with the ball. One a slow wicket, where most batsmen were struggling for timing, Ronchi was brutally on Chris Green and Andre Russell. Afridi, initially held his charge and in the 2nd over got him, caught at square leg. Bowling with typical Afridi like pace, it was difficult for Ronchi to hit it cleanly and he ended up holing out to Junaid Khan. That perhaps took the sting out of Islamabad United's innings.
Karachi Kings capitalizes on Amir's frugality
Next over, he took a brilliant forward diving catch inches off the ground to get rid of Hussain Talat. Afridi, is officially 38, but on occasion he has admitted that his actual age is 4 years higher. So for a man his age, it take some effort to pull off a catch like that. Welshman Phil Salt, in his experience, made the mistake of trying to scoop Afridi and paid with his wicket.
Before, the tournament started there were questions about Afridi's desire and fitness. Karachi Kings, letting him go was a sign too. But he responded in the most empathic fashion yesterday. Multan fans would hope he remains as committed throughout the tournament.