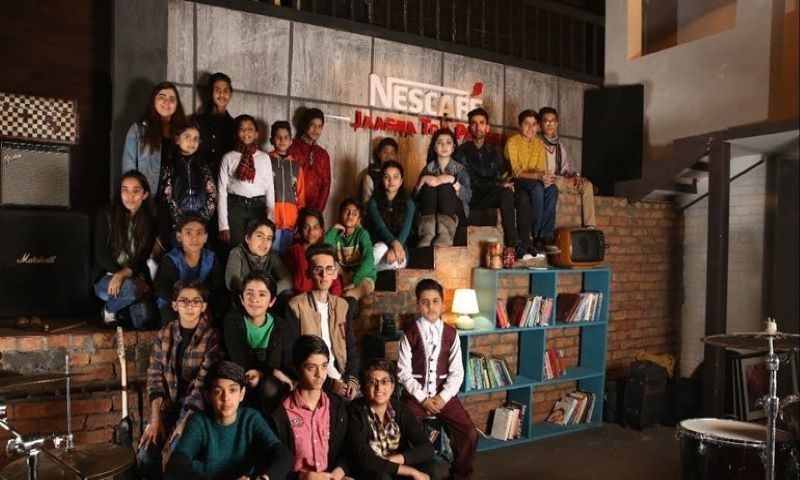 The melodious voices of the kids made us all dance in pure nostalgia

Nescafe Basement, the Pakistani television musical series produced by the music maestro Xulfi is popular for discovering raw talent and giving them a platform to showcase their skills. With its season five currently going on-air, its singers and songs have become the talk of the town. But their recent song Pyar Diyan Gallan has made us all dotting over it.
Nescafe Basement is back with a BANG!
Nescafe basement on aired its new song Pyar Diyan Gallan, which was originally a collaboration of Fringe Benefits (Mohammed Ali), Yatagaan (Fakhr-e-Alam) and Arid Zone (Yasser Akhter); three popular Pakistani bands. The original song did not get much fame, but its remake is undoubtedly the cutest song till date.
This song is sung by some very endearing kids from All kids' band, while the additional lyrics is provided by Sami Khan. Their cute melody is so soothing to our ears that we cannot get enough of it. The song starts off with beautiful Piano notes. The Dhol, Sitar and Tabla effect in the middle of the song is mellifluous but the classical part of the song has added feathers to the cap. It has taken the song to another level. The music lovers are drooling over these kids and this track. The song is considered as the highlight of the year.
While these talented little adorbs are highly appreciated
Xulfi on his hard work is credited too
Moreover, Fakhr e Alam, the singer of the original version of this song in a video message has highly praised the song's rendition, he considers this as a remarkable performance, he and Yasser Akhter from Arid Zone are blown away by this track mentioned Fakhr also he is now a fan of all the kids and want to meet them after reaching Lahore. I am a fan of these kids – Fakhr-e-Alam
Nescafe Basement has given Pakistani music industry a lot, make it euphonic remakes of iconic melodies or the discovery of underground musicians. We hope that Nescafe Basement will continue to work like this and help our music industry to blossom.