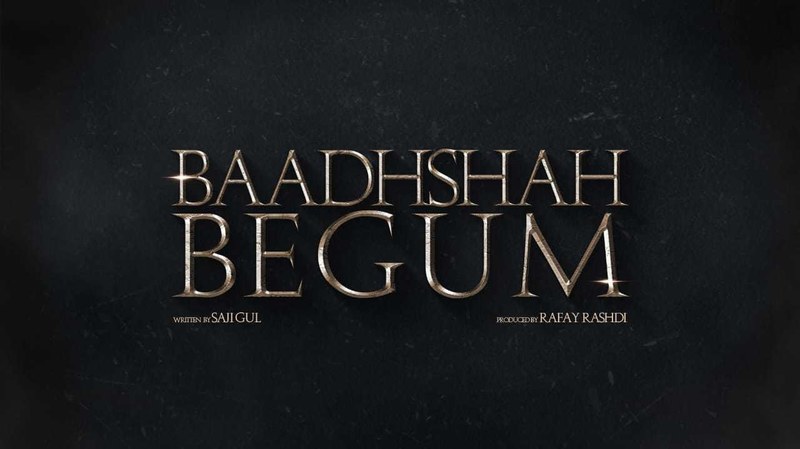 The politician turned producer/director, Rafay Rashdi talks about his upcoming series Baadhshah Begum and a lot more...

The name Rafay Akbar Rashdi is not unknown in the Pakistani industry, not just films but politics as well, with talent that runs in the family, Rafay has been a gem in film making, music production, screenwriting and what not? Rashidi made his debut as a director and producer in Pakistani feature film Thora Jee Le. Rashdi also contested for general elections for candidacy for the Member of The Parliament Of The Provincial Assembly Sindh through Pakistan Muslim League Functional in the years 2008, 2013 and 2018.
He has worked as a managing partner for HUM TV's production house Moomal Entertainment, Rashdi went on to produce 12 Television serials namely O Rangreza, Woh Ek Pal, Dildaarian, Parchayee, Mein Maan Nahin Banna Chahti, Gustakh Ishq, Zun Mureed, Teri Meri Kahani, Band Tau Bajega, Breakup Ke Baad, Band Khirhkiyan, and Baandi.
And currently Rafay is venturing solo under his imprint Rafay Rashdi Productions, through which he will be showcasing his ideas, content and execution under his own solo production house.
HIP sat down with Rafay to talk about his upcoming series Baadhshah Begum, the fans are eager to know about the details, read on...
Q: With various hits like "Oh Rangreza, Thora Jee Lay and Dil Daariyaan, how excited are you for your new upcoming serial "Baadhshah Begum", how is the experience with the whole project as a solo producer?
RR: First of all, I would like to say that Thora Jee Le for me in an experience as a director and the rest of the projects are mostly in the capacity of a managing partner with the production house and they performed really well and it was a team effort by a lot of people, Dil Daariyaan was a telefilm with the great cast like Yasir Hussain, Sonya Hussyn, Faiza Saleem and Ali Gul Pir, it was a fun effort and also won an award too. The last production was Baandi, which got really great reviews as well. I would like to call Baadshah Begum, a series, not a serial and will definitely call the shooting "a narrative". We are in the process of finalizing the director, we have actors at the moment, including Gohar Rasheed and Iman Ali, and the whole cast along with the director will be revealed in March, and the shooting will probably start in late October and November and will be aired in next year 2020. It is written by Saji Gul. And this series doesn't have any hints from the past, it's in modern times, it has great cast, which will be revealed in due time.
Q: Why did Saba Qamar turn down from Baadhshah Begum and who is now playing the lead?
RR: Due to Saba's timeline issues, we parted ways mutually. Saba Qamar is herself a great actress and had different things in mind, and my script and production is important as much as any other actor. And after we parted ways, I contacted Iman Ali, she read the script and liked it. Currently she is shooting for a featured film "Tich Button" and after that we are expecting to move forward. All the actors are in talks right now, and contractually we will move forward with it in March.
Q: With the casting and other things being finalized, when are we going to see the series Baadshah Begum on our TV Screens?
RR: We will be revealing it quite soon, as now we are in the processing of everything, whether it's the casting, or the director. And once it's showcased, we will reveal the dates and the platform it will be exhibited on. But right now it has no platform where it would be exhibited. Plus we claim every right with the story and production.
Q: You have worked with the creme de la creme of Pakistan, which actors are you looking forward to work with, in future?
RR: Although I am not the director of Baadhshah Begum, but as a director myself I want to work with the actors, who work with depth in their characters, there are many actors who might not be good in acting but are selling faces, I have always given my scripts to the people who believe in the art of acting and my work speaks for it. I don't have any favourites at the moment, and I think everything will move with the time. I think Gohar is a fine name in our industry who is affiliated with my current project, Iman Ali is one of the greatest actors we have, we still have to find more faces, Imran Ashraf is a great actor! His acting has versatility and he can go an extra mile with his acting skills. I would like to work with Fawad Khan in near future. But right now it's a dreamy talk, let's see how it materializes.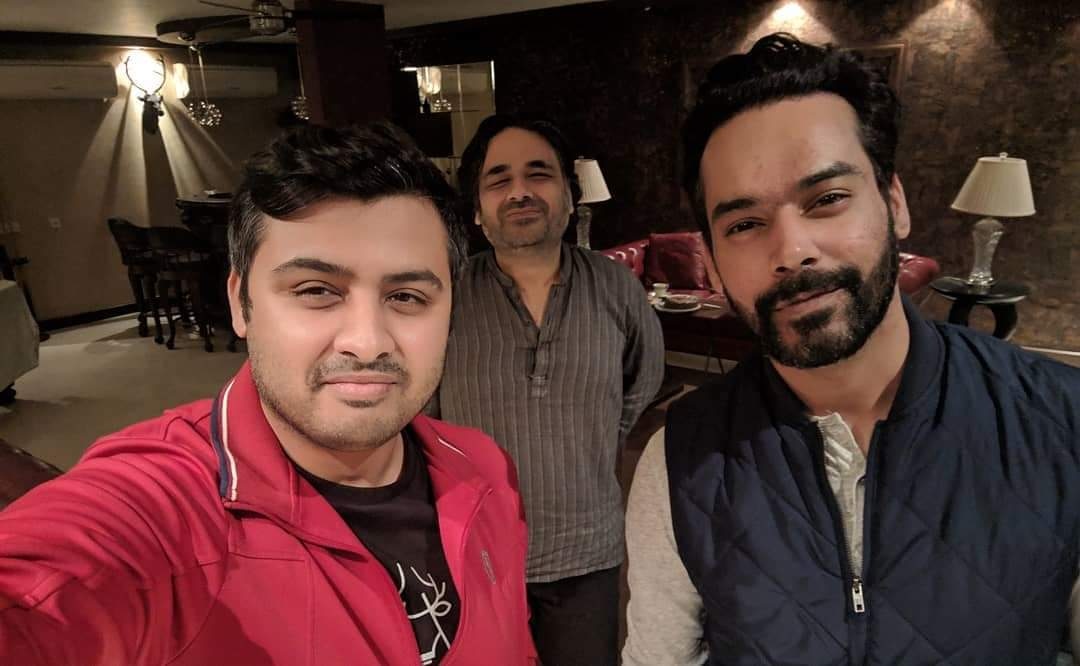 Q: What are your expectations from the new emerging talent of Pakistan?
RR: Just like I am always the supporter of launching new talent, and in Thora Jee Le, I have launched 7 new faces. All are amazing in their works and very versatile. And for Baadshah Begum, I am also making rigorous efforts for launching at least 1 or 2 new faces. This industry has remarkable talent which sometimes goes unnoticed, but with Rafay Rashdi Productions, these new faces will get a ground to actually show their art and skills. I will be in complete support of the new emerging talent.