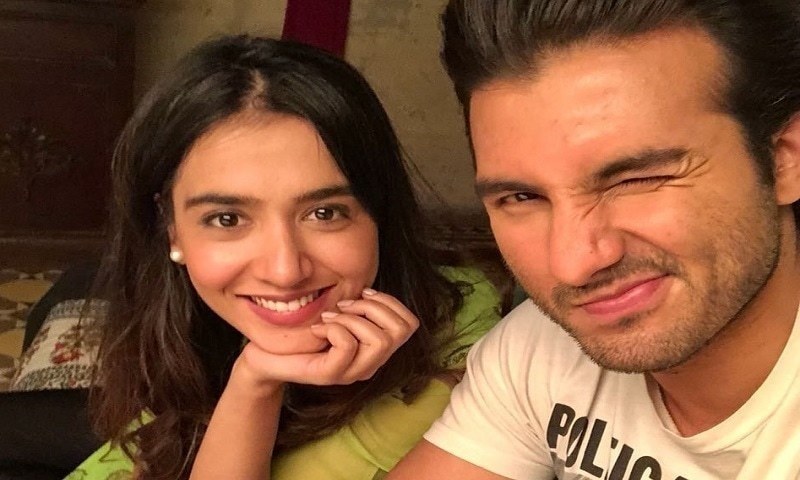 The teasers of TVOne's new play Juda Na Hona are anticipating.

Love story is the genre of entertainment industry that is an all-time hit. With so many plays going on air of one category at a time, it is a challenge to make sure that there is diversity for the viewers. To make a story different from the other, the responsibility is on the shoulders of writers and the actors. Juda Na Hona is another serial that is a love story starring Mansha Pasha and Shahroz Sabzwari.
Nabeel Shaukat Ali woos with the OST of Juda Na Hona
The teasers of TVOne's new play Juda Na Hona previously named as Parwarish are all over the channel and the serial consist of a star studded cast. The talented young gun Shahroz Sabzwari will be seen alongside the beautiful Mansha Pasha, the new sensation Maryum Noor is also seen in the teasers. Seema Munaf is the writer, while Owais Khan is the director of the project.
In the first teaser, we can see Shahroz as a flirty youth, who loves befriending girls but only till the time he wants to actually befriend Mansha Pasha, from one of her dialogues also seem to be a con woman.
The second teaser of the drama featuring Mansha Pasha is phenomenal where she refuses to marry the guy her parents chose. Is it because of Shahroz or there is some other story behind it, this is yet to be revealed but with her brilliant acting skills, she is making the fans anxious.
The third teaser is the climax telling us much more about the story. It begins with Mansha and Shahroz marrying secretly and moving to a big house, but the last shot of the teaser is in a small dirty house where the couple is laying, hungry.
The drama consists of an amazingly talented cast however, from the teasers the story seems mediocre, but the element that we are looking forward to is the performers in the play who are immensely endowed, and have the stamina to convert an ordinary project to extraordinary one.