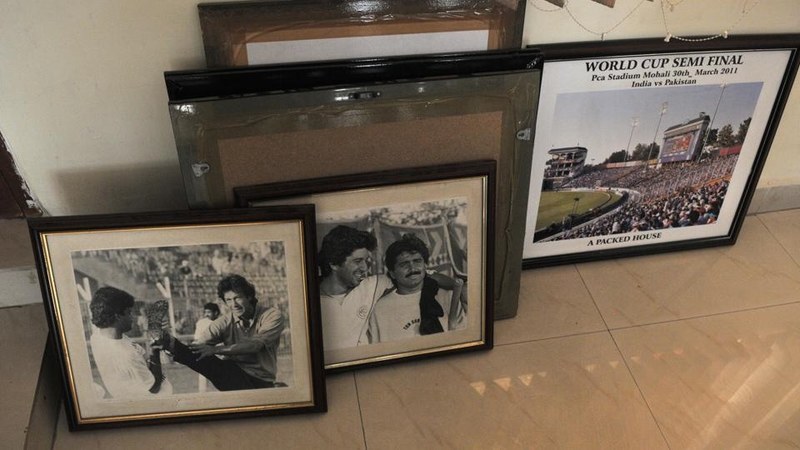 India is constantly blaming Pakistan for the Pulwama terror attack that occured last week and more than 50 Indian Soldiers lost their lives as a reult. India has always played the blame game with Pakistan for long conveniently forgetting what Commander Kulbhushan Sudhir Jadhav, an Indian spy caught from Balochistan did in Pakistan. Kalbushan was working for India's intelligence agency, the Research and Analysis Wing.
For the same reason mentioned above India has started to threaten Pakistan, isolating from Pakistan in every possible way. According to Indian media, this is an act of kindness and to show solidarity with the families of soldiers who passed away in the attack. And as a part of this act of solidarity, the Punjab Cricket Association (PCA) in India has removed around 15 Photographs of Pakistani Crickets from Mohali Stadium.
PCA treasurer Ajay Tayagi said, "As a humble step, the PCA has decided to show its solidarity with the families of martyrs of the Pulwama Attack. There is so much anger in the nation against the heinous attack and PCA is no different in this."
Kangana Ranaut holds Pakistan responsible for the Kashmir attack
Photographs of some of the legendary Pakistani Crickets including Imran Khan (now Prime Minister), Shahid Afridi and Javed Miandad were placed in the auditorium, halls, galleries etc at Mohali. The photographs included some from the famous 2011 World Cup semi-final match played between India and Pakistan in Mohali.
Art and cricket have been serving as a road to the friendship between the two neighboring countries for long. However, the recent developments have marred all efforts made this way over the years.