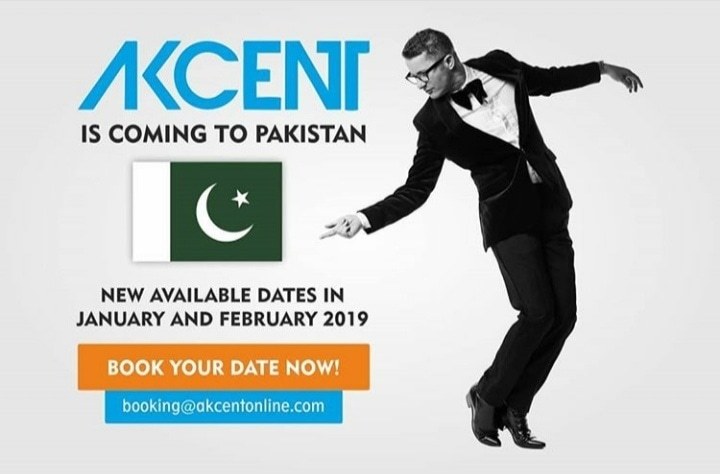 We all grew up listening to Akcent's songs. Back in 2010 "That's my Name", "My Passion" used to be our jams. All of Akcent's Pakistani fans were shocked when Akcent's now only member Adrian tweeted saying that he misses Pakistan .
This started a new social media talk distracting Pakistani's from trolling Indians over the war threats. With India pleading the world to isolate Pakistan, Saudi Crowned Price visiting Pakistan and Akcent announcing that it's coming to Pakistan was the most epic moment in the social media history.
Akcent is now coming back to Pakistan after 3 years and their Pakistani fans are thrilled by the news. Adrian announced it on their instagram that the band is actually coming to Pakistan real but they hadn't announced the dates yet.
One Pakistani fan replied to Akcent's tweet that how Pakistan is not being affected at all by India's constant threats
This another Akcent fan tweeted how their music is so addicting and we could not agree more
This is not the first time Akcent is coming to Pakistan and every time their shows were sold months ago. Many fans are already here with the mysteries whether Akcent is coming here for the closing ceremony of Pakistan of is this the part of their on going world tour. Pakistani fans are also sure that Akcent would not ditch them in the closing ceremony like Pitbull did in Opening ceremony of PSL.
With the on going excitement of PSL and Akcent announcing that it is coming to Pakistan and 2018 ending with a grand reunion concert of Junoon, 2019 is going pretty good for all the music fans. Not only Akcent, but Akon has also announced that he is coming to Pakistan in March and the fans are elated. Super excited for the Akcent's concert as I have been their fan since 2009 and I still am their die-hard fan. Are you excited?