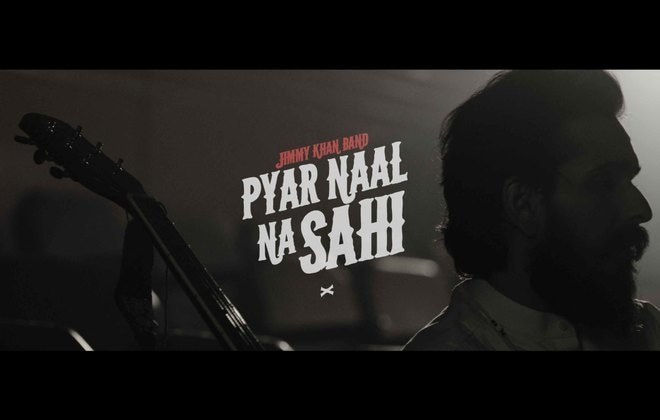 While we wait for his new album "Tich Button", Jimmy Khan has kept the music coming in the past months. After ...

While we wait for his new album "Tich Button", Jimmy Khan has kept the music coming in the past months. After the initial release of his first two tracks in December 2018, Jimmy Khan has release the music and video for his third track "Pyar Naal na Sahi".
One of Pakistan's famous singer and songwriter, his wizardry on tracks needs no explanation. The soulful vocal magic with contemporary pop written all over it has given us gems like "Pehla Pyar", "Baarish", and "Nadiya". His upcoming album, a one of its kind, Tich Button has promised to give us renditions of traditional folk poetry with a touch of the signature Jimmy Khan style. With the release of Pyar Naal na Sahi, Jimmy Khan has probably given us his most emotional set yet. An original folk song by the legendary Attaullah Esakhelvi, lovingly known as Lala, the song is a celebration of love and an obsessive passion for your lover. Jimmy Khan doesn't only pay tribute to Lala, but has also done his best to try and breathe life into this classic tune.
Experience live folk live never before with Jimmy Khan's upcoming album Tich Button
Even though, Jimmy's vocals do not suite to the classical vibe of the song, there is an unexplainable calm in listening to the fragile, dreamlike feel of the music being played. The drums and guitar alternate with the dholak and ukulele, and the gentle music steals the show with its thoughtful mood. Khan's vocals come through with a simplicity and subtle feel that does not do justice to the soul searching lyrics. Where Khan has managed to set the feel of the song with the heartfelt and raw music, his vocals have not managed to come up to par with its beauty.
Covering folk music is no child's play, and very few musicians can give these tunes the justice they deserve. At the same time, liking covers of your favorite songs doesn't come easy either. Do you believe a cover can give a classical song a new life, and make us listen to it in a different way, or should it have the classical elements of the song that made us fall in love with it in the first place? To each, his own!