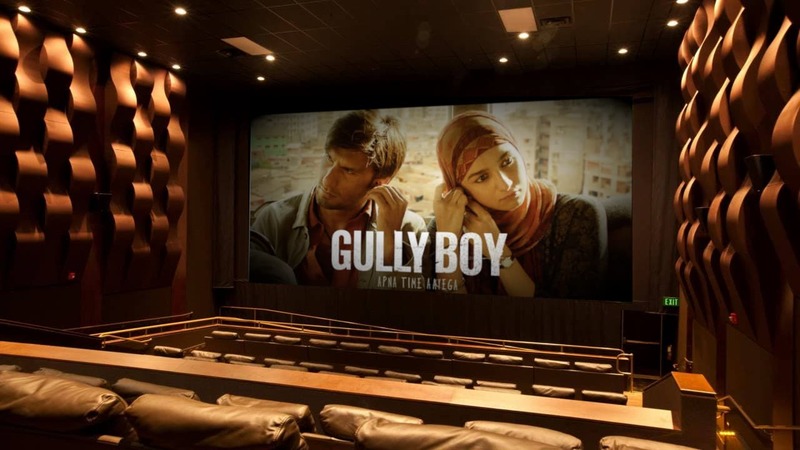 The film ranked in decent numbers over its opening weekend

Last Thursday, also Valentine's day, saw the rollout of Bollywood film Gully Boy at theater screens across the nation. The Zoya Akhtar directorial saw its opening during a period that coincided with the deadly Pulwama incident.
In the attack's aftermath, the limited entertainment ties between India and Pakistan have come under spotlight. While some Bollywood celebrities such as Kangana Ranaut chose to cash in on the tensions to prop up their own films and careers, others have exercised caution and have avoided adding fuel to the inflamed rhetoric coming from the Indian side. Gully Boy's cast and production crew has also refrained from joining the fray, and the movie continues to run with decent business in Pakistan.
The movie, which stars Ranveer Singh and Aliya Bhatt, had high expectations associated. On Singh, a representative of distributor IMGC was reported to have said earlier "We think it will be the best performance of the star. He is not only playing a rapper in the film but also the love interest of a Muslim girl named Safeena, who is played by Alia Bhatt. Fans will love to see both Ranveer and Alia in such different roles, as compared to their previous works and we are expecting a rush at the cinemas."
Moreover, the film had a four day period to cash on and was allotted premium number of shows by major theater chains. A strong opening was expected. However that did not quite happen on Thursday, a working day, as the response was rather lukewarm.
The fortunes for the film changed for the better over the weekend, as it showed some growth on Friday and then sustained on Saturday and Sunday. The aggregate collection from the Pakistani market amounted to Rs 4.8 crores, which ranks among the highest this year. While this is a decent number, it remains to be seen if it is strong enough to allow Gully Boy to emerge a commercial success. The coming weeks will see little competition from international or Pakistani films and should allow the film to sustain at the box office. There are chances that it can hit the 10 crore mark.
Luka Chuppi and Gully Boy to release in Pakistan
Based on the story of two real-life Mumbai rappers, Gully Boy follows the coming of age story of its lead protagonist, an up and coming rapper striving to achieve his dreams while managing with his daily struggles. According to Saad Sharif, manager at the Odeon Cineplex, the film saw an average opening, and the film's business will depend on whether Pakistani theater chains choose to take reciprocal measures against screening of Indian content.
Gully Boy is directed by Zoya Akhtar and produced by Akhtar, Farhan Akhtar and Ritesh Sidhwani. It is currently running at major theater chains across the nation.