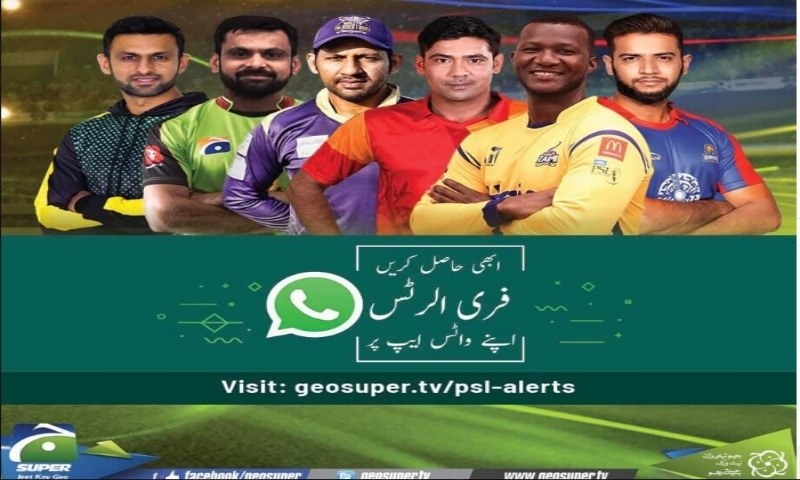 The chat bot can guide you regarding the scores, live sessions etc

PSL fever is everywhere and in this time here comes the news of the month! Pakistan's loved sports channel Geo Super brings a new feature for PSL which will provide viewers with match updates, schedules and much much more.
The first Whatsapp interactive chat bot will send updates to all users with a gap of 20 minutes. By only typing scores, the subscribers will get the required details and details for scheduled matches can be achieved by just sending schedule to the bot.
Also read: Peshawar Zalmi's official anthem is in Pashto this time!
By typing share users can share it with their friends and by typing LIVE they can access the live streaming, isn't it so cool? The bot is also learning new queries and in future will be able to answer more customized queries about teams, players etc.
Such feature sounds so interesting to us and will provide the users a relief for whenever they want to know the results they can.