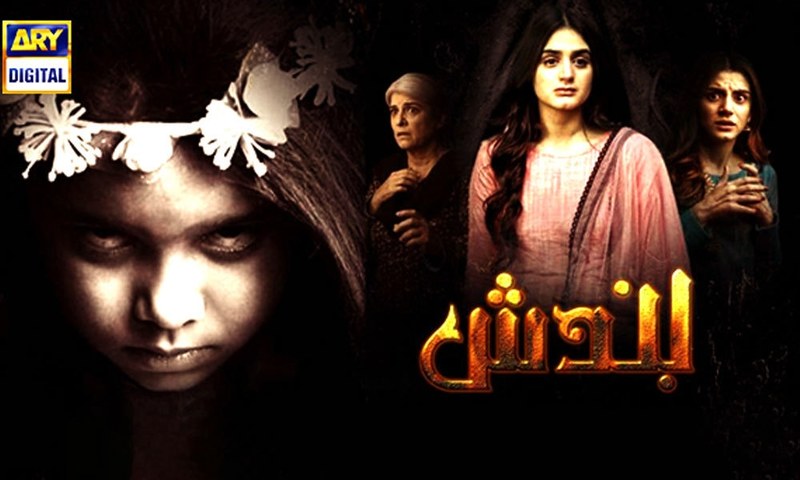 As the story moves forward, the black magic gets darker

Oh boy! With every passing episode the story of Bandish keeps getting more and more intensified. The story revolves around a family who's a victim of black magic. 2018 gave us some block buster dramas and Bandish was the most awaited one of them all. It has managed to get the hold of attention of the audience which keeps them glued to their TV screens every Monday. Farah Shah's performance is indeed noticeable even though it's not the first time she is playing a negative role, the whole team has given a remarkable performance and are getting positive reviews from the audience.
Episode starts with Madiha visiting Sumbul to ask her the solution of all the super natural events happening in her home which are mostly affecting her daughters. Sumbul is actually the one who is behind everything that's happening with Madiha and her family, but still the background her being connected with the family and why is she taking the revenge from them is still kept a secret. With the story moving forward and keeping this main point mysterious is actually keeping the audience intrigued.
Bandish; a tale of horror and thrill on ARY Digital will blow away your mind
Later in the episode it was revealed that Sumbul, Madiha and Junaid used to be university mates and the hint of some past envy is given. With the episode moving further, Sumbul is seen having a flashback from the past which actually reveals the reason why Sumbul is doing everything. She liked Junaid during her university days and even told her father about him but instead Junaid invited her to his wedding which left Sumbul alone and heart broken.
Teasers reveal upcoming drama serial Bandish highlights the social evil of black magic
The events had started getting more intense and violent after Madiha gave Sumbul benefit of doubt and made everything so easy for her. With Sania's in-laws started asking weird questions and Hania's condition getting more peculiar and ghastly, Madiha has actually gave the devil a place in her house.
Overall the Monday's episode was amazing. The team has done an excellent job and it's quite amazing seeing Pakistani drama industry getting mature and picking out such sensitive issues and portraying them with this professionalism is admirable.