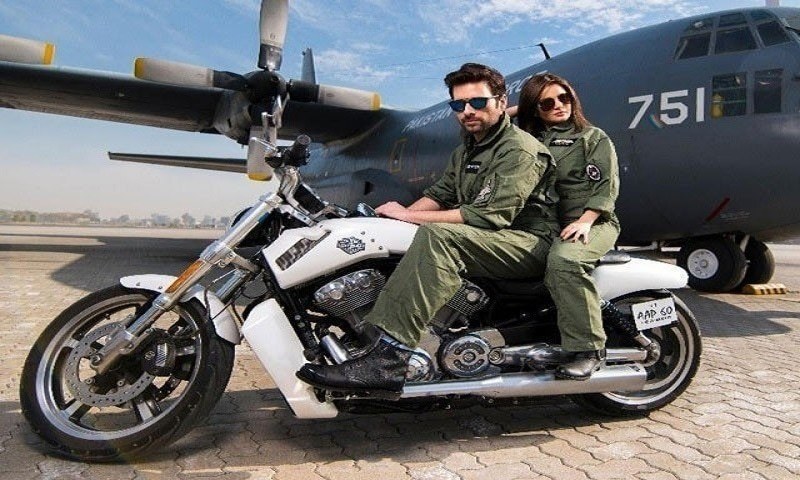 The first time we heard that Mikaal Zulfiqar and Armeena Khan were busy shooting for a Airforce related project we became quite excited as the duo are a good looking pair and would bring that glamour on the big screen too. So with the teaser of Sherdil finally revealed, we quite liked the pace of it and think, if supported by a good story line, the masses should be falling in love with it once released all over the country.
With a minute and a half duration of the teaser, it is clearly about the 1965 war where Mikaal is seen playing a fighter pilot who looks like he is the best in his batch.
Read : Mikaal Zulfiqar starrer Sherdil to release on 22nd March
Starring Hassan Niazi as well, the actor is also one of our favourites and it would be wonderful to see him in the project as he is known to opt for roles which are well etched and planned .
One thing which we did miss was seeing Armeena Khan, but then again since it is a teaser we are waiting to see her in the trailer hopefully soon .
Directed by Azfar Jafri, the visuals we have seen so far are impressive and we look forward to watching the film on March 22 and hope that it does do well at the box office considering it would be competing against Laal Kabootar and Project Ghazi.