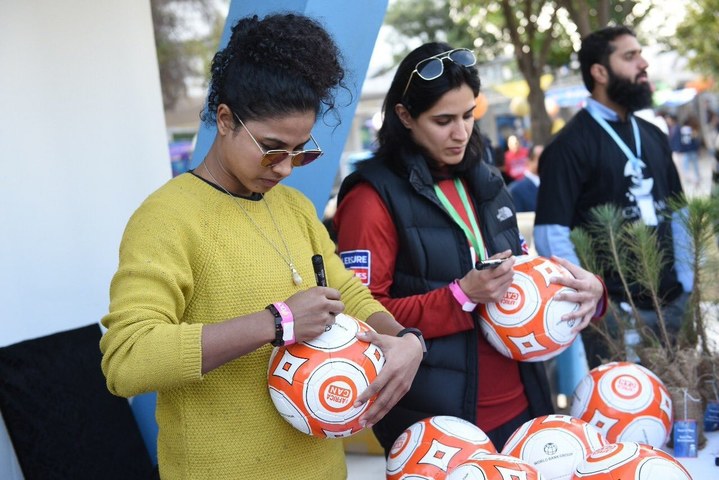 We often hear about sports are not for women specially women footballers are often ridiculed...

We often hear about sports are not for women, specially women footballers are often ridiculed for playing a man's game, but Hajra Khan of Pakistan is breaking stereotypes and is the captain of Pakistan football team. She is the only Pakistani player to score 100 goals and was also the part of delegation that brought FIFA World Cup trophy to Pakistan last year.
Last year, Equal playing Field organized a football match at one of the lowest altitudes of the world i.e The Dead Sea. The 40 women from all over the world gathered to play the match for equality, and Hajra Khan was there too representing Pakistan. This morning Hajra announced on her instagram that they have finally managed to make a record as confirmed by Guinness World Records.
The former and present international female footballers from 29 countries participated in this historical event to make an impact and promote the game among girls in Jordan and other countries in the region. They wanted to normalize the game for women and girls and to ask for equal recognition and pay for women footballers like their male counterparts.
Hajra Khan has high hopes for the game in Pakistan, she believes that we have come a long way over the past 10 years, and her being one of the pioneers of football in Pakistan sees a lot of potential in youth. Hajra is not only working for the betterment and promotion of football, but is also using her platform to raise awareness about mental health. She is helping women to get over their insecurities and accept their flaws and love their own selves.
While talking to a source she tells her journey with the clinical depression and how she is all about positivism and uses her platform to normalize the disease
"Mental health has a stigma that is tied to weakness and is absolutely the antithesis of what athletes want to portray. The cause holds monumental meaning for me since I have been suffering from clinical depression and high functioning anxiety for some time. I strongly feel that athletes should not feel pressured into masking the problem and I realize that someone needs to stand up in order to make this happen. This has become my purpose. Football is just my platform. I have decided to passionately dedicate myself to eradicating the stigma surrounding mental health by raising awareness and improving care for those in need."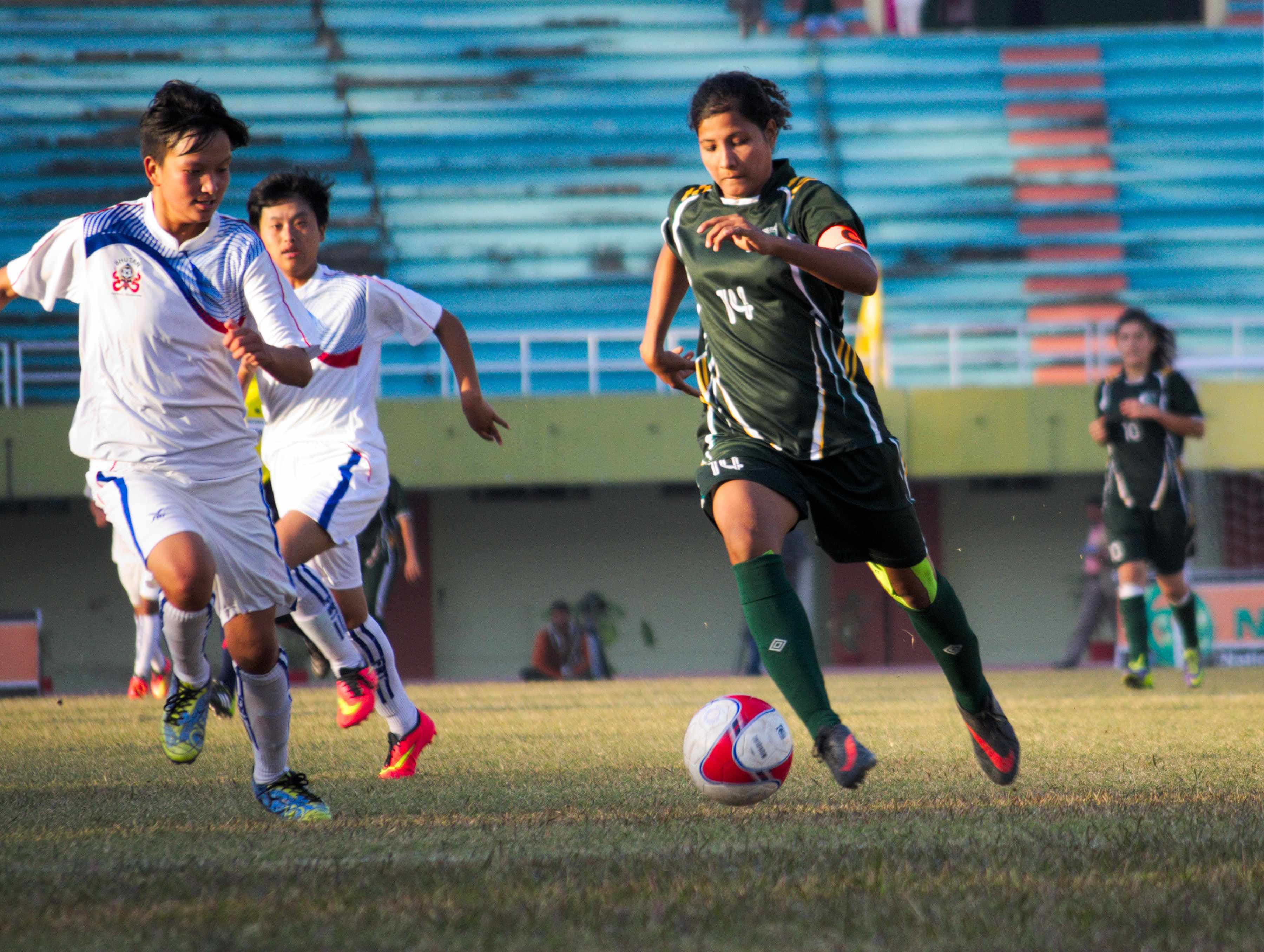 Hajra is indeed a national asset that is helping and aspiring Pakistani girls to pursue football as their career, she also aims to open a football academy especially for girls.