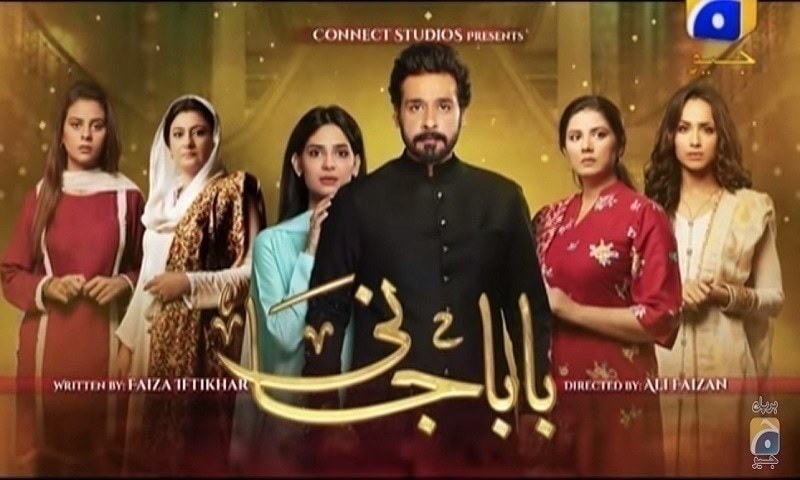 A play which we have made sure to watch on a weekly basis the day it began, has been Faysal Qureshi starrer Baba Jani. The beauty of this particular drama lies in the fact that it shows a man like Asfand who has a very good heart and most of all is someone who loves his step daughter Nimra from the bottom of his heart; despite her mother having passed away. But more than that it also dwells on the sad reality of our society where sisters feel they have to control their only brother to make sure his wealth comes to them instead of his own wife and kids.
Written by Faiza Ifthikhar, she is one of our favourite writers as her stories strike a wonderful balance between raising a solid point as well as keeping the viewers hooked to her wonderfully etched characters and story line.
So what happened this week in Baba Jani which is about to wrap up soon. Well let us fill you in in case you missed it.
Read : Baba Jani Episode 21 In Review: Asfand gets married
Asfand and Mehwish (Faryal Mehmood) are living a happy married life but just when all seemed to be going well her ex husband played by Kamran Jallani makes an entrance and begins to black mail her for money.
With Mehwish not able to tell Asfand anything about it as she is scared that he will not understand her situation and instead of giving money to him in place of her son Naufil, Asfand will say that take the boy as already he is not his.
But with Mehwish's mother having full faith in Asfand she tells him everything and he, like the wonderful man that he is, tackles it his way without saying a word to Mehwish and resolves the matter.
On the other hand where Nimra ( Madiha Imam) and Mehwish were facing a tough time have now become friends as she confides in the young girl with all that is happening and with Nimra also having full faith in Asfand advises Mehwish to be honest with him too.
So how did Asfand get Mehwish's ex husband off her back and will Umair (Ali Ansari) and Nimra have a future together is what we cant wait to find out next week in the latest episode of Baba Jani which will air on Thursday at 8 pm only on Geo TV and can easily be called one of Faysal Qureshi's finest piece of work to date.