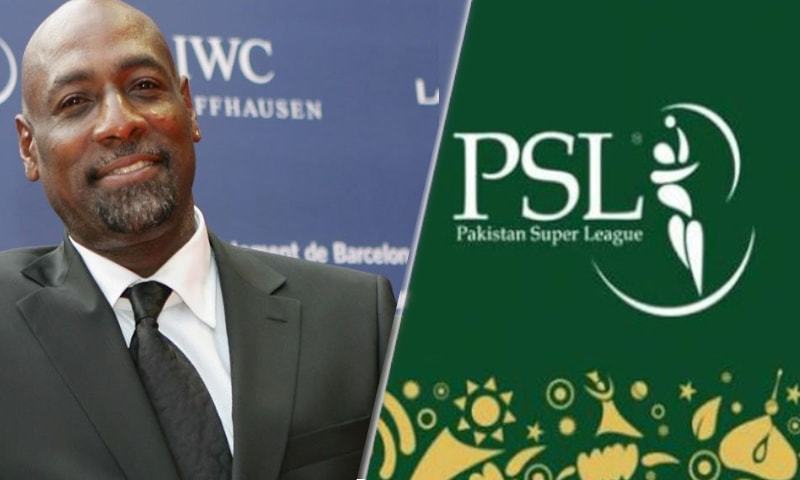 The Pakistan Super League, currently into its fourth season has evolved into the world's second biggest cricket franchise in terms of popularity and hype. With six teams featuring some of the world's best cricket talent and a final booty of half a million dollars, the cricket competition ranks among one of cricketing world's leading sporting event.
Would Hate to Give Pakistan Two Points: Sachin Tendulkar
Among the many luminaries to feature on PSL's impressive list of players and supporting team members is Sir Isaac Vivian Alexander Richards. Featured on the team roster of Quetta Gladiators, the legendary West Indian batsman wants more event fixtures on Pakistani soil, believing that this would be better for the sporting competition. "To be honest, no one wants to be playing in exile all their lives," stated Richards, in a reference to series being hosted on neutral venues.
Noting that more cricket series are being hosted on Pakistani soil, such as the recent West Indian women's T20 against Pakistan, he commented "What I think is quite encouraging is that I saw the West Indies women's team toured Pakistan. Before that, the West Indies men's team came (in March last year). Some of the PSL matches were taken to Pakistan and, to me, that had more volume and the more I think that's done, the better I think it would be for Pakistan cricket."
Why AB de Villiers's participation is vital for PSL
With the PSL events becoming ever more prestigious, the viewership figures have surged, too. Last year's PSL managed to draw 120 million viewers, and online viewing within Pakistan for the current edition has been estimated at 10 million in just two weeks, showing the enormous interest the country.
This has led to PSL deciding to hold an ever increasing number of matches in Pakistan. In previous years, the final of the competition was held in Lahore in 2017, whereas 3 matches were hosted on home soil in 2018. With security situation seeing further improvement, 4 matches in 2019 have been scheduled to be hosted in Pakistan.
Acknowledging these developments, he said "Every team wants to be playing in front of home fans and getting their support." Satisfied with the current tournament, he remarked "It's been great," adding "To me PSL is one of the most important T20 tournaments that is played. The players that come to play in this tournament are some of the best players in my opinion."
Richards had especially fond words to share about his experience in Pakistan and with the Quetta gladiators, remarking "Oh man! It's been special."
Describing his experience with the franchise, he added "Ever since I have been here, you couldn't ask for anything more. I liked the camaraderie, especially this year the recruitment process and seen the magnificent talent which you guys have assembled for us to compete in this fourth PSL."
"It's just great for me to be here, with people you have a lot of respect for and people who in return have respect for you. The Quetta family, to me, is one of the better families where T20 cricket is concerned."