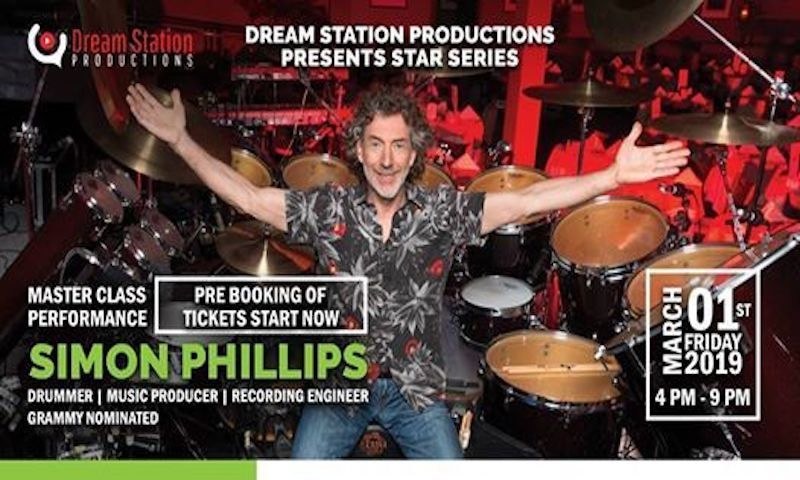 His statements are already winning us over...

Our countrymen really deserve credit for working on trying to improve, not only their own sphere of work (be it music, sports or those involved on the drama a film industry) within the country, but also trying to ameliorate our country's depiction abroad. One such person is Kashan Admani, who is hosting the Grammy nominated drummer, Simon Phillips, in his studio i.e. Dream Station, known well amongst the music industry as the finest place to record!
Vlogger Rosie Gabrielle Cruises Across Pakistan!
Admani went ahead further and has just launched the idea of the Dream Star Station Series, in order to promote local music by bringing in international talent to learn from. He felt the need for this exposure, especially because, he sensed the lack of it when a young artist, as was reported. In this programme, the first session will be a "clinic" held under the guidance of the Grammy-nominated, Simon Phillips, on the 1st of March.
Eva Travels Pakistan With Jazz To Explore The Marvels Of This Country
One must also commend and thank the international star for actually accepting the invitation, and then, appearing in a country that is wrongly labelled according to international media as "unsafe". Our country hasn't witnessed many brave men like him, especially one, so talented and famous. His stated for Express Tribune that he was "curious to find out about Pakistan" since he has forever been "skeptical and suspicious" of international media portrayal, makes one view him with more respect. A talented personality of such fame, and so humble and different in his approach!
He also was very "excited" to learn more about the music of Pakistan, since besides that we are cricket loving nation, he didn't know much about it. Additionally, he was eager to learn more about the folk music – the instruments and the singers.
He has already won our hearts with his statements, and we, as a nation, are already excited to learn more from this jazz, pop and rock drummer.