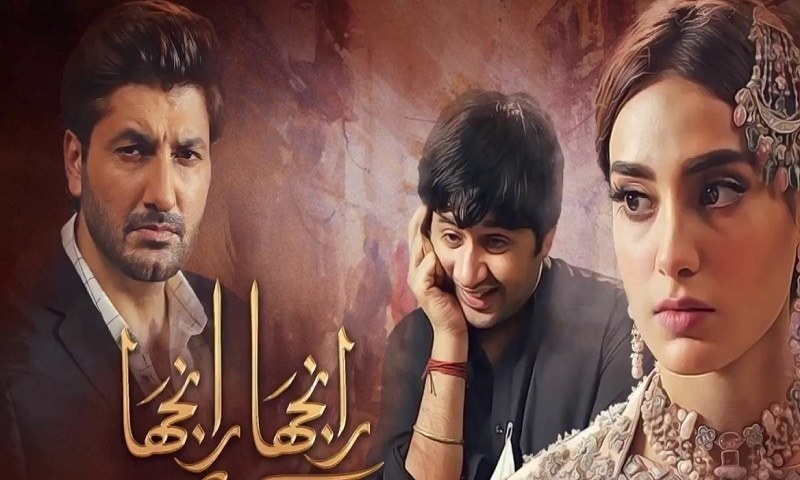 One of our main reasons of watching dramas is to sit back and relax after a tiring day. With stories these days revolving around domestic abuse, an issue which is important and should be raised right there often there is also a need to put forth content which besides having a message is also wrapped in a enlightening story as we have been seeing in the Iqra Aziz and Imran Ashraf starrer Ranjha Ranjha Kardi which shows a normal girl called Noorie being married to a man child called Bhola and making most of the situation.
Written by Faiza Iftikhar, we simply love her as with each passing play she always tries to pen a story which is different from her last project. But along with a superb story which has really picked up in the last few weeks, it is also director Kashif Nisar who deserves a special mention for extracting such brilliant performances from each cast member including Asma Abbas and Kashif Mehmood to name a few.
So what happened in the latest episode of Ranjha Ranjha Kardi ? Well let us fill you in case you missed it over the weekend .
Read : Ranjha Ranjha Kardi is a tale of love beyond sensibilities," Imran Ashraf
Noorie has accepted her fate and has forgotten all about Sahil (Syed Jibran) who by stroke of luck has found his way in Bhola's family but him and Noorie have not crossed their paths yet!
With Bhola madly in love with Noorie she too is growing fond of him and we simply love it when she tries to make him understand things and he immediately replies with a positive nod . With one thing clear that Bhola was not born this way we continue to have a feeling that his Chacha played by Kashif Mehmood is the one who did something so he remains like this forever and he on the other hand can continue to run all the business.
Now we all know that Bhola's Chacha is not sincere and in the latest we saw Noorie catch him by presenting Amma (Asma Abbas) with a wrong cheque, with her now alert we hope she exposes him soon and helps Bhola become mentally fit and well.
With the entire house wanting to see Bhola and Noories kids , this is something she is not ready to indulge in and scolds him yet again which makes Bhola turn to his family in anger.
So what will happen now and will on Saturday. We cant wait to see Sahil and Noorie crossing each other's paths, once the drama airs at 8 pm only on Hum TV as with stellar performances by both Imran and Iqra these two are outstanding actors who deserve every inch of love being received from fans all over.