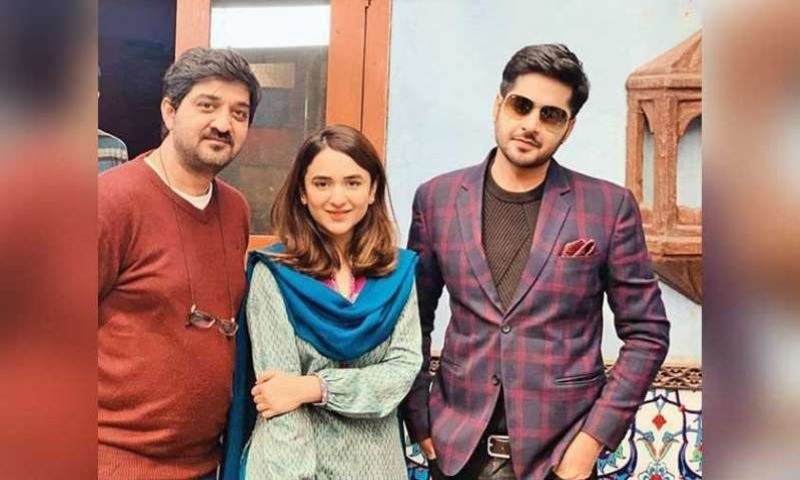 After the success of Ranjha Ranjha Kardi. Imran Ashraf will be seen in a dark grey character for Hum TV's Inkaar
If we talk about a successful actor, it is always the one who has proved himself in any character they play. In recent times if we enlist the actors who have played some out of the box roles, giving life to those characters, Imran Ashraf, undoubtedly tops the list with his unparalleled acting.
There may be people who are unfamiliar with Imran Ashraf by name, but all the Pakistanis, make it male, female, young or old are well known to Bhola, Haanji. Imran had an exclusive chat with HIP about Inkaar, his upcoming project for Hum TV.
Inkaar, under the banner of MD productions is a play penned down by Zafar Mairaj. Kashif Nisar is the director while Yumna Zaidi, Sami Khan, Rehan Sheikh, Munnaza Arif, Imran Pirzada and, Samia Butt; who will make her debut in the serial are also a part of this project. The DOP of Ranjha Ranjha Kardi, O Rangreza, and other hit serials of HUM TV, Hassan Miraj will be the DOP of Inkaar too.
"After the success of Ranjha Ranjha Kardi, I was offered many serials, but Inkaar is the script that I chose. Before this I did not have a choice between the scripts, I had to do whatever I was offered.'' Said the versatile actor Imran Ashraf in conversation with HIP.
On asking about the reason to choose Inkaar, the ace actor said, "Kashif Nisar, the director of the play is the first reason to choose Inkaar, we have a strong chemistry, or I will rather say that he is my soulmate, and the second reason is the character that I'm playing, Rehan is a very different character from my recent ones, not of the innocent nature that my recent characters had. It is a dark grey character.''
Talking about his past plays, the actor considers that his fan following started after Gul-e-Rana. After which Dil Lagi, Tabeer, Lashkara, Alif Allah Aur Insan and Dil Mom Ka Diya, are some of his super hit serials in which he showcased his acting expertise.
Talking about the much loved Bhola in specific, he said when Faiza Iftikhar wrote the play two years back, there were only two roles that were assigned at that time, Kashif Nisar as the director and Imran Ashraf as Bhola. " It is God who helped me making this character, I am humbled by people liking this play and specially Bhola.'' Added Imran
About his struggle in the industry Imran said, ''I've never belonged to the list of actors who were given a choice. I was always selected as a side kick, but I always gave my 100 per cent to that assigned side role. I don't have any ideal for acting in the industry, I observe common people and try to add their qualities in my character. But even now, I am in the struggling phase, still working hard.''
Imran Ashraf, who has also been the writer of HUM TV's drama Tabeer About his writing career revealed that he is writing another serial for Ahson Talish.
This multi-talented performer is for sure an asset of our Industry and we give him all the regards for his future.