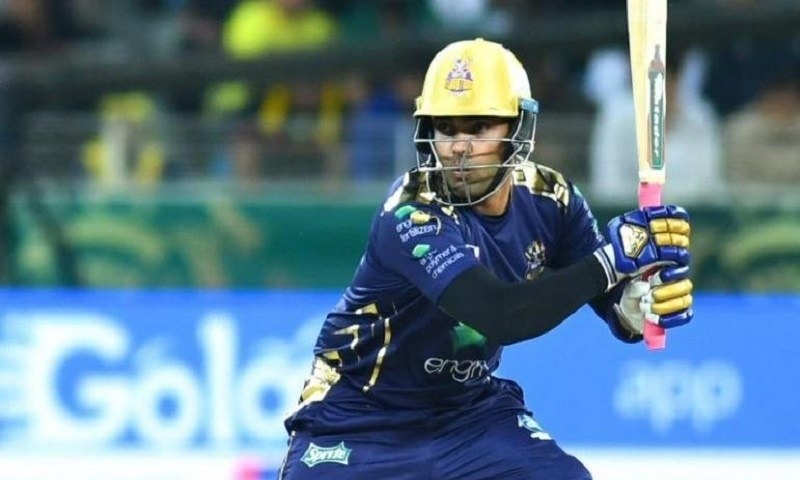 Teams have opted for bowlers as their emerging players...

After his impressive innings against Qalandars, Umar Siddiq came in with some expectation against Peshawar Zalmi. He lost his partner, James Vince quickly, but Johnson Charles took over after initially looking out of sorts. Siddiq, had time to settle. With two sixes, he reached 20. Then he tried trying clearing mid-off, with a drive. His feet stayed in the crease, and he was slightly off balance. The ball took the edge and went straight up. That was that, for the opener.
Dawid Malan walked in when Peshawar had lost their ace opener, Kamran Akmal in the 1st over. Facing up to off spin of Chris Green, he was able to cut his 1st ball. The 2nd ball pitched in similar area to the one that got Umer Siddiq. Malan, took a forward step towards the ball, hit through the line of the ball for a single down to deep mid-off.
Ingram's masterclass breathes life into Karachi Kings and PSL
The response to these two similar deliveries showed how these Englishman have improved in playing spin and how Pakistani batsmen have regressed. Granted the intent was different on both occasions, but the initial movement was the key difference here. Siddiq, went only with his hands, while Malan's foot movement made it a lot easier for him to have access to the ball. The end result was there for all see.
This malaise on a larger scale shows with all young Pakistani batsmen. While, Umer Akmal is the top run scorer in the league, if one considers domestic batsmen in the charts, Sohail Akhtar is at 12th. There are qualifying reasons such as T20 format, UAE wickets, and PSL team composition requirements, which hamper development of batsmen. Even Haris Sohail, with proven quality is unable to command a position.
Yet, with PSL is its 4th year, one would have expected franchises to be do better. The emerging picks this year have improved tremendously. One would hope teams would now switch focus on identifying batsmen as well.