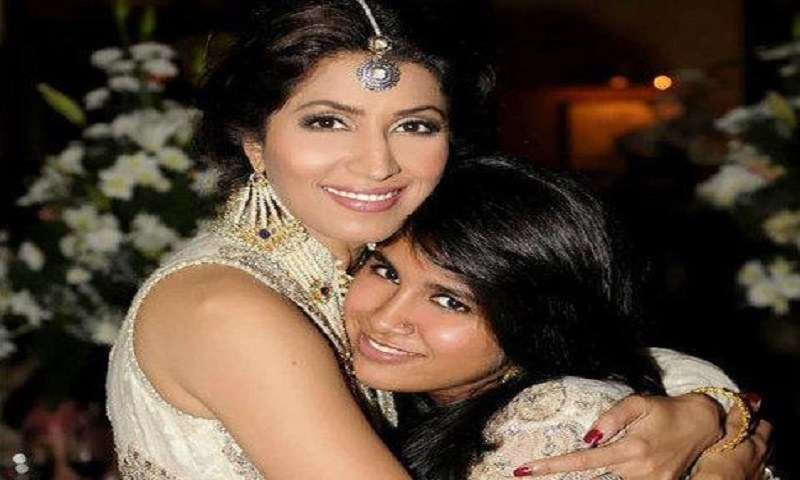 Along with Vaneeza's sister, two other girls also lost their lives in the accident

An unfortunate traffic accident took place in Islamabad on Friday that took away the lives of three young girls. According to the initial media reports, an over speeding car fell into a drainage ditch in Sector F-7/4, Parbat Road in Islamabad.
One of the young girls was Isha Ahmed, model turned actress Vaneeza Ahmed's younger sister who lost her life to this tragic incident along with two of her friends Rimsha and Hina. The three girls were sitting on the back seat and didn't survive the horrible crash.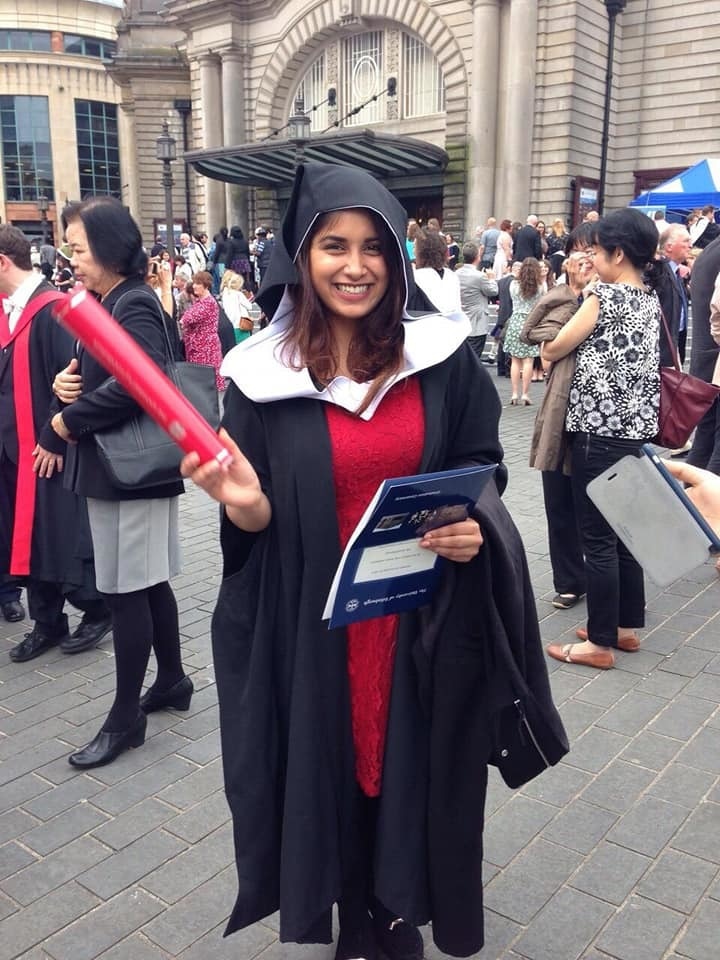 Zainab Qayyum took to her Instagram to announce the demise of Vaneeza Ahmed's sister, offering her condolences and asking everyone to recite Fatiha for her. She shared some of her memories with her, which was heartbreaking to read.
Some other stars also offered their condolences and grief on their social media. Imran Abbas sent out his prayers to Vaneeza Ahmed during this hard time.
Iffat Umar also took to her Facebook to offer her condolences over this devastating and tragic news. It has definitely left everyone in shock and pain.
Vaneeza Ahmed also posted about the tragic incident on Sunday, informing everyone about the loss of her baby sister in the accident, and requesting everyone to pray for the lives lost.
Hassan Sheheryar Yaseen and Maheen Khan, two of the fashion industry's biggest names, also posted about the incident on their Facebook to express their condolences to Vaneeza Ahmed.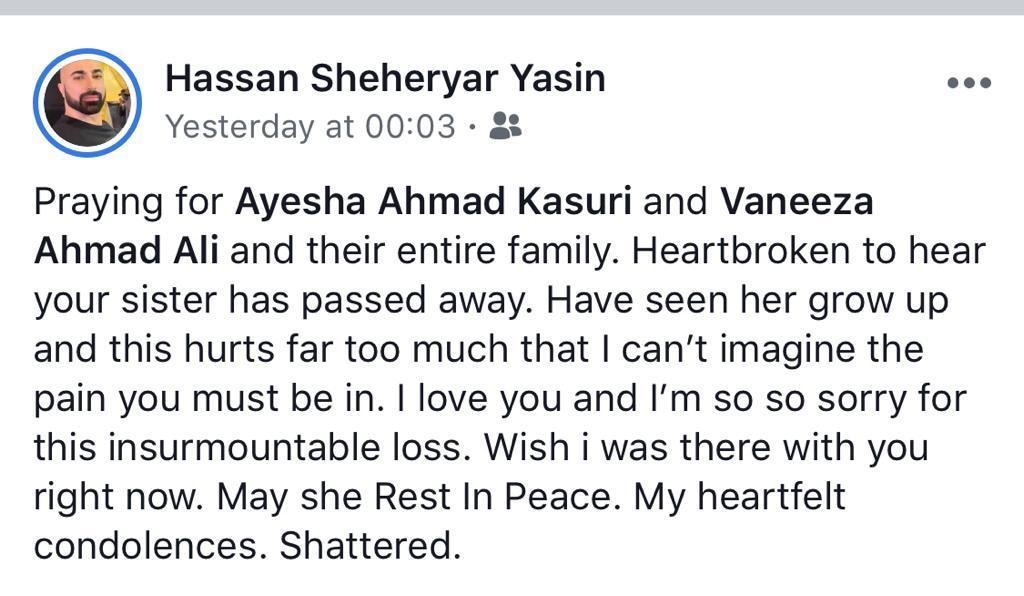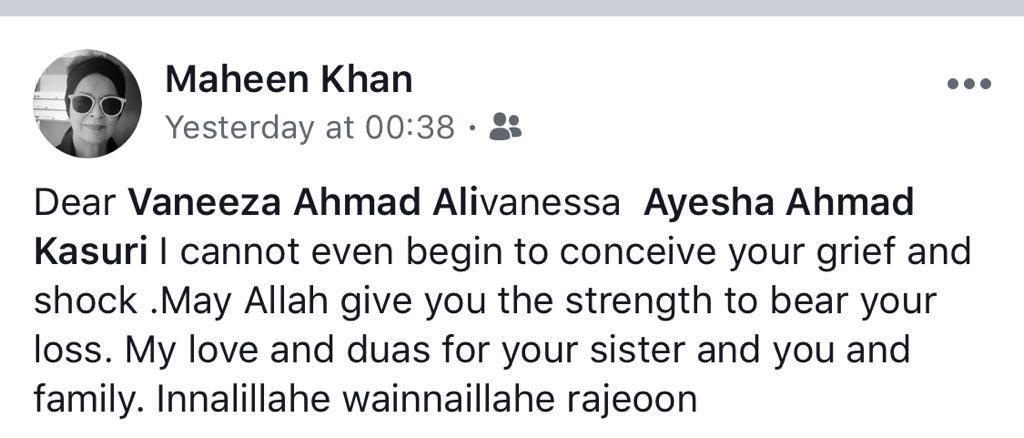 When the news of the tragic accident broke on social media, it took everyone by shock. Everyone expressed their grief for the lives lost, and was devastated at the news of three young lives being taken away by yet another car crash.
May the departed souls rest in peace.