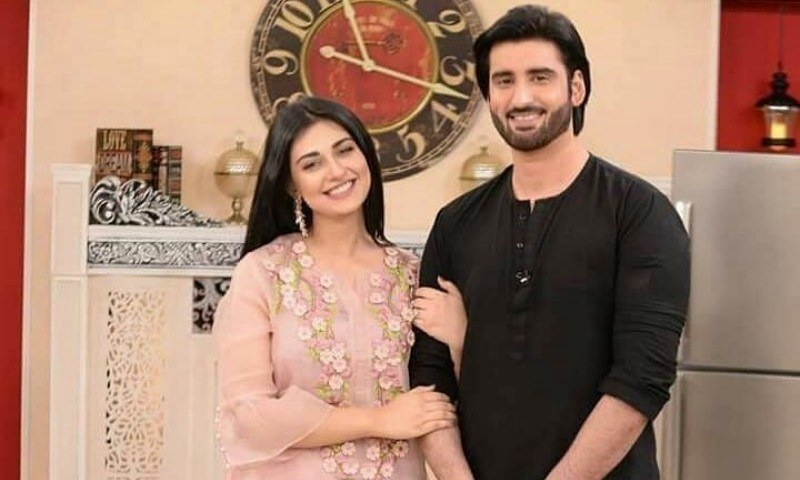 'This has been the toughest for me, to be honest as I could not work for months' revealed the actor in a morning show
One of our most favourite couples in the recent years have been Agha Ali and Sarah Khan who together have kept us glued to their on screen chemistry which was even quite visible in their latest project Baand Khirkiyan too. Undoubtedly, a good looking pair, we honestly thought the duo would be getting married very soon, but rumours began to fly that they had in fact parted ways much to our surprise as they always seemed so much in love.
With Agha recently having appeared in a morning show Chai, Toast aur Host the actor opened up about the relationship for the first time ever confirming the news that they were no longer together much to our sadness.
Read : Agha Ali and Sarah Khan pair up for Sakina Samo directorial
In the interview with the host Dino, Agha disclosed,
'She is a fantastic girl and there is nothing more that I want to say on this, but I would like to tell people that there comes a point in time when one thinks that both people want the same things from life but they sadly don't'.
Talking further the actor/singer said,
'This has been the toughest for me to be honest as I could not work for months, I was isolated and could not deal with it but then again life has to go on and from both our sides we have respect from one another'.
With the hurt quite evident from his tone of voice, we hope both the stars find love soon, but we for one will surely miss seeing this wonderful ex-couple .